The used clothing market is growing. The resale market in the United States is now worth $28 billion and growing at five times the rate of the entire fashion industry. This increase is driven by various factors, including a more sustainable approach to fashion, the advent of social media, and a desire for one-of-a-kind items.
Buying clothing from the secondhand market is a more environmentally friendly option. Customers can buy used apparel instead of new things that will almost surely end up in landfills. This reduces the number of resources needed to manufacture new clothing, as well as the industry's pollution and carbon emissions.
Furthermore, social media has aided the growth of the used garment industry. Facebook and Instagram have made it easier to acquire and sell pre-owned apparel. These websites have helped to legalize and mainstream the use of secondhand apparel by creating a community around it.
Finally, there is an increasing market for second hand clothing bales for commercial use. Consumers want apparel with more uniqueness and importance in a society where fast fashion is the norm.
How to Sell Second-Hand Clothes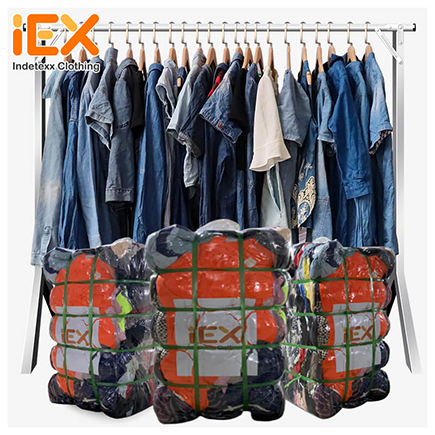 Unsorted second-hand clothes wholesalers offer prospective business owners several benefits and advantages compared to the operation of a conventional retail clothing store, one of which is the possibility of lower startup expenditures. Because most of their inventory is donated or consigned rather than bought, thrift stores typically have a higher profit margin.
In addition, this category of companies does particularly well during moderate economic expansion. Before launching a used clothes store, prospective company owners ought to carefully consider the following standards, despite the fact that operating a used clothing store offers many advantages over operating a conventional retail store.
For instance, the expenses associated with running a business, the best way to organize a used clothing sale, and the procedure for determining the average cost of a specific article of second-hand clothing.
Register Secondhand Clothes on an eCommerce Platform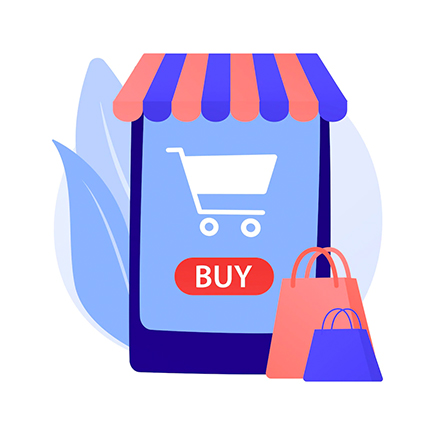 Adding used apparel to an eCommerce platform can help online consumers save money on clothing while also increasing traffic and visibility for the retailer. The process for registering previously owned apparel varies depending on the platform.
After registering their used clothing on a platform, users can search for and purchase apparel on the site. Furthermore, by facilitating quick product discovery and price comparison, the platform can improve customer satisfaction. Merchants frequently provide discounts to customers who register their products on their platform.
Here is the following top eCommerce platform:
Alibaba
It is one of the most successful business-to-business (B2B) wholesale eCommerce platforms worldwide. It connects more than 150,000 suppliers with more than 10 million buyers from 190 countries and regions.
A company's customers can use Alibaba.com to locate and purchase second-hand clothes to resell them, or locate commodities for their companies. Daily, these purchasers send 300,000 enquiries to the various providers listed on Alibaba.com.
Customers have the ability to examine the second-hand clothes and OEM/ODM production capabilities of Alibaba.com suppliers by visiting the providers' digital storefronts.
Which are also referred to as "mini-sites." The built-in marketing and CRM features provide sellers with the means to attract and retain clients.
They have control of the information about their customers and their relationships with those consumers, and they may communicate with customers on their own terms. In terms of commissions and take rates, sellers on Alibaba.com pay 0 percent on the vast majority of transactions.
Shopify
Shopify is an easy-to-use e-commerce platform that streamlines the construction of online storefronts and online sales for small businesses.
Shopify has grown tremendously since its debut in 2004. In 2010, Shopify launched its own App Store. Shopify said in 2013 that its platform had processed $3 billion in sales. In 2014, Shopify went public on the New York Stock Exchange.
Shopify merchants may create a modern online store and sell using social media platforms, seller marketplaces, other blogs and websites, email, text, and chat. Offline transactions are a breeze with Shopify's integrated point-of-sale (POS) for retail storefronts, pop-up stores, market sales, and more.
Shopify offers four normal store membership levels, with basic plans starting at $29 per month and rising to $79 per month for the most expensive plan. Every standard plan comes with a branded online store as well as a comprehensive set of in-person and online selling tools.
Amazon
Amazon's online retail presence and services have become ubiquitous in the Western world. Customers include Americans and millions of others worldwide who buy and use the company's second-hand clothing and services through Amazon's various websites and platforms.
Customers can easily find the things they want on Amazon because of its user-friendly layout. Customers can find second-hand clothing fast by browsing categories or utilizing the search bar.
Regarding the advantages for sellers, Amazon's e-commerce marketing is critical for starting and growing a second-hand clothing business. Regardless of the selling channel, marketing and advertising will help sellers reach a wider audience.
SMBs in the United States sold more than 3.4 billion things in Amazon's shop in the fiscal year that ended May 31, 2020, up from 2.7 billion the previous year.
Amazon invested more than $30 billion in logistics, technologies, services, initiatives, and people between 2019 and 2020 to stimulate seller development. Individual plans pay $0.99 per sale, while Professional plans cost $39.99 per month regardless of the number of items sold.
eBay
eBay is a worldwide online marketplace best known for its consumer-to-consumer auctions. It is also commonly used as a sales channel by online retailers. eBay also offers sellers a variety of tools to help them improve their sales processes, such as a listing tool, shipping information, and checkout instructions.
Moreover, millions of transactions occur on eBay daily, where customers can buy and sell almost anything. The site's wholly commercial nature is its key draw for buyers and sellers.
A shop on eBay allows merchants to showcase all of their used clothes in one place. They resemble traditional online stores far more than individual eBay listings.
Businesses can communicate their brand more successfully with eBay retailers using custom-designed websites. Because eBay does not charge monthly fees to its sellers. Simply, eBay charges a nominal price to post an item on their marketplace. They will also take a percentage of any sales made.
Furthermore, there are costs associated with the following:
Lists with a time limit should be published
Using numerous product categories
Innovative listing instruments
Furthermore, revenue for eBay in 2021 amounted to $10.8 billion, representing a 5.8% rise over the previous year's total. By the year 2020, the gross merchandise volume of eBay will have reached $100 billion. The majority of eBay's 159 million users are located in the United States, while the platform has over 19 million merchants with accounts.
Methods for Becoming More Business-Focused
Set Up Own Website
Business web design is critical to a second-hand clothes company's success. A well-designed website may publicize the used clothes or services and generate leads and draw clients. A professionally designed website will improve the company's online visibility, click-through rates, and search engine results pages or SERPs.
Furthermore, it's important to have an attractive domain name to construct a website for second-hand clothes business. WordPress, for example, gives users the tools they need to publish content and sell items on the same platform. Users can also create, manage, and contribute to websites and blogs.
WordPress is a customizable platform that can be used for almost any online venture. Furthermore, WordPress simplifies website design by offering a variety of website templates, themes, and plugins.
Furthermore, having a significant online presence, particularly a used clothes website, can make or break revenue-growth attempts.
Business Plan
Having a business plan is an essential tool for any startup or small second-hand clothes firm. Additionally, every business requires a business strategy to increase its chances of success. A business plan outlines a company's goals and tactics for accomplishing them.
This must cover the costs of creating the used clothes company, such as the cost of a store, people, and supplies. Consider financing options such as small business loans. Creating a marketing strategy, such as newspaper advertisements.
Moreover, it also allows one to sketch the business plan, track the progress, and make necessary course changes. It may also assist in obtaining finances and connections.
A business plan is not a static document; it should be amended on a regular basis as the company grows. As the company grows, owners may need to revise or rebuild older versions of their original plan to reflect changes in the firm's direction or goals.
Products Supplier
It is critical to have a reliable second-hand clothes provider while looking for items to sell. There are various aspects to consider while choosing a service, including pricing, quality, and delivery time.
Prospective suppliers can be found through various approaches, including online directories, trade shows, and word of mouth. Once one discovers several potential suppliers, one needs to undertake research and contact them to see if they are a good fit for one's used clothes business.
Moreover, to be successful in the market, sellers must have a trusted second hand clothes supplier. A dependable supplier provides the best products at the best prices and is always available to assist one's business growth.
Cost is essential to get the best bargain possible. Quality is also crucial for the customers to be pleased with the items they receive. Delivery timing is also essential sellers must ensure that the bales of clothing arrive on time.
Furthermore, when looking for a reliable service, selecting one with industry experience is critical. Check to see if the second-hand clothes source is renowned and trustworthy. Regular communication with the provider is required to verify that everything is running well.
Pricing Strategy
Establishing and maintaining prices for used clothes or service to reach and maintain a given income level is referred to as a pricing strategy. Pricing can be used to differentiate a company's products or services from its competitors and entice people to buy them.
A business that charges lower prices than its competitors may be able to gain market share, but a company that charges higher prices may lose market share.
Here are two pricing strategies to consider:
Sellers may expect to pay a low price when acquiring high-quality pre-owned clothing. This is especially true if the items are in good condition and have recently been worn.
Used clothing shops frequently package clothing items to sell them at a lower price. This lowers the cost of second-hand clothes, making the bundle more affordable to consumers. Used hirts, pants, skirts, and blouses, among other items, may be included in the various bundles.
Used clothing bundles usually include a price decrease. This word refers to a grouping of clothing goods less expensive than purchasing each item individually or numerous items in an auction.
The set's range of used clothing pieces can complement any casual ensemble. When purchased in conjunction with other things, the bundle is usually discounted. For example, a consumer looking for a second-hand shirt and pant Bundle may save 25% or more by getting all 12 items together rather than purchasing each item separately.
Economy pricing is when a business sells its second-hand clothes or services slowly to attract budget-conscious clients. This strategy's goal is to achieve economies of scale through high-volume sales.
However, there are a few essential criteria that can help businesses set acceptable rates for their used clothes while also enticing customers.
Before making a purchase, look into the local second hand clothing market. Are customers willing to pay a higher price for quality products? If this is the case, sellers can raise the cost of their second-hand clothes. If there is an excellent demand for cheaper alternatives, sellers can lower their prices to remain competitive.
Next, consider overhead costs. Such as spending on marketing, rent, and other expenses? It's also reasonable to cut prices while maintaining a good profit margin, that's fantastic. When it's not possible to considerably reduce the costs, consider charging for extra features or services. As a result, sellers can offset a portion of the expenses while maintaining a suitable income.
Shipping
Second-hand clothes businesses can choose from a variety of shipping options. The common method is to use a shipping business such as UPS or FedEx. The US Postal Service and private courier services are also available.
Shipping companies provide services ranging from overnight delivery to ground freight. They also offer various packing options, such as boxes, envelopes, and tubes. Businesses are allowed to choose the shipping method that best matches their needs.
Shipping costs vary according to the shipping company, the package's weight and dimensions, and the distance traveled. Organizations must compare pricing before selecting a shipping company.
Furthermore, get an exact estimate of shipping costs before putting an item for sale. Sellers must weigh the bale clothing and the package for a nice touch and to get good reviews from the buyers, sellers can wrap the items in some nice colors.
How to Sell Used Clothes Offline?
There are a few ways to go about selling used clothes offline. An second-hand clothes entrepreneur can have a garage sale, consignment sale, or even sell to a local resale shop.
Having a garage sale is probably the most common way to sell used clothes. One can advertise a sale in the newspaper or online and then people will come to the entrepreneurs house on the day of the sale and purchase the used clothes items that are for sale.
The items needs to priced individually and then accept cash or checks as payment. Similar to garage sales, consignment sales are typically a little better planned.
The used clothes business owner can bring the used clothing to a consignment store, and they can sell them on his or her behalf. The store will keep a portion of the sales as compensation.
Prior to selling, the worn clothing must be priced, and the leftover proceeds will go to the business owner. Normally, these stores only accept cash or checks as payment.
In some places, an second-hand clothes entrepreneur can take their garments to resale stores where they can either sell them on consignment or buy them directly from the entrepreneur. Selling to a resale store has the advantage of having more potential buyers than a garage sale or consignment sale would. Additionally, they frequently take credit and debit cards, which is practical for both the buyer and the seller.
Top 5 Tips for Selling Used Clothing Online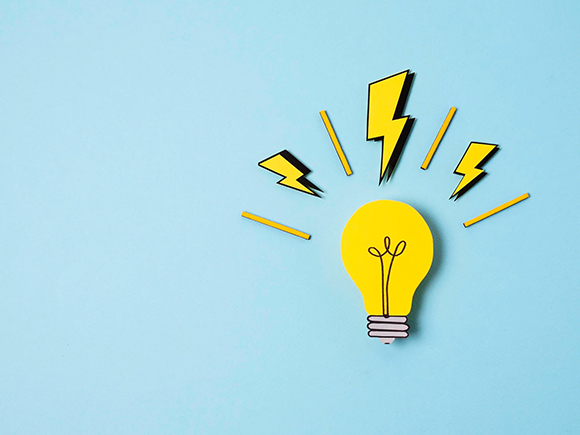 When selling used clothing online, there are a few things to increase the chances of making a successful sale. Advertising and selling using online apps are frequently less expensive and may occasionally be offered help with shipping. Here are the tips for selling used clothes.
Designer Matters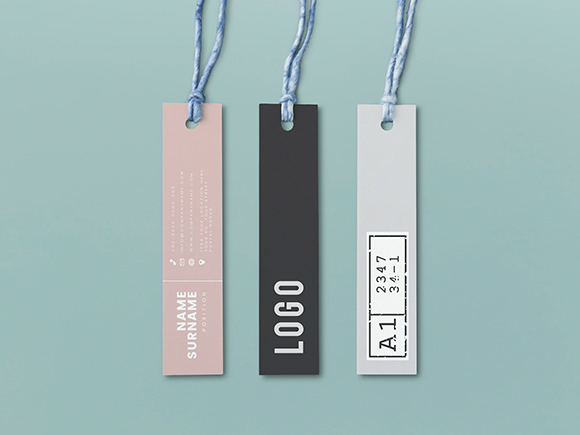 There is something about dressing nicely that just makes a person feel unique. It could be the exquisite craftsmanship or the high-quality materials that were used. This is because the value of used designer clothing is far higher than other types of clothing.
They have a solid ability to maintain their value and may anticipate recouping a sizable portion of the initial manufacturer's suggested retail price when selling them (RRP).
When selling used things, it is important to check for labels and to emphasize the brand as much as possible. Items with designer labels no more than two years old are doing very well on the secondary market.
As a result, rather than stockpiling things with the purpose of selling them at a later date, it is better to sell them now while there is still a market for them.
Upload Engaging Photo of The Products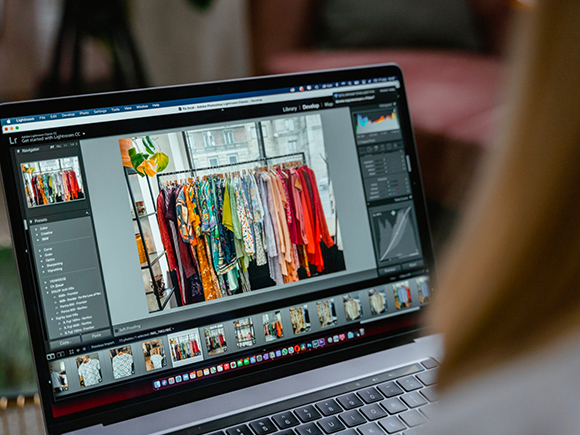 When trying to sell used clothing, utilizing a photo to distract potential buyers' attention from the garment itself is a good idea. In addition, advertisements for purchasing and selling previously used clothing will require a variety of photographs.
Make sure the flash is turned off on the camera on the mobile device, and take the picture during the daytime. Taking photographs during daylight makes it better, especially the light. It's more natural, and sellers can also add excellent backgrounds.
Moreover, when taking pictures of the used clothes, the dress or jacket sellers can have a plain background to better see them. Also, next to a window is a wonderful spot to start, but sellers need to be careful where they lay the second-hand clothing since it's important to avoid creating harsh shadows and illumination. This can be an effective way to differentiate the quality of the fabric and increase the appeal of the sale to potential customers.
Here are the photographs to be used in the advertisement:
One close-up showing the whole garment
Include a picture of wearing the item rather than a product photograph that depicts how it appears.
An illustration of the precautions label and might as well know how to take care of the used garment.
Images that demonstrate any and all defects.
Make Sure to Include Detailed Information With Your Listing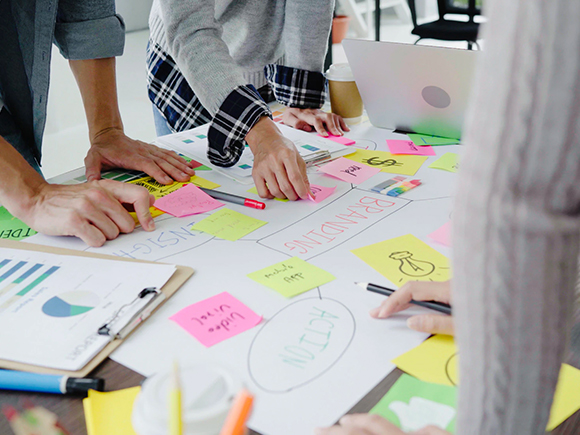 When listing used clothing on a website or in a forum, it is essential to provide as much information as possible. Because of this, prospective customers will have an easier time deciding whether or not to purchase the product.
At all times, the name of the brand and the model should be included in the advertisement. Be sure to include the material the used garments are made of, especially if it is an uncommon material like wool or silk. Use phrases such as "goes well with" or "complements" to present a more alluring image to prospective buyers. This can help sell more. Include dimensions and sizes in the description. Include in the listing description any defects or damage the item may have. When it comes to marketing used pants and jeans, the importance of dimensions cannot be overstated because the shapes and styles of these used garments can differ significantly between companies.
Include the following items in when submitting:
Second-hand Jeans and pants can be measured at the waist, and the inner leg can be measured across the core and inside the leg.
Different sleeve lengths and dress lengths are available from top to bottom and from the armpit to the cuff.
Skirt waistlines and lengths
Length from the collar down to the hem and sleeve length of used jackets and coats.
The length of the shoe's interior, as well as whether or not it is narrow, normal, or wide typically available on company websites.
The following are terms that might be used to describe the condition of a used garment:
The term "New With Tags" (NWT) refers to things that have not been worn but still have their original labels attached to them.
There is not a single shred to suggest that the garment was ever put on.
It has beautiful colors, and there are no loose threads or stains on it, but it has been worn and washed.
It has a lot to offer but is still in good shape, and this is a fantastic way to describe a garment that is flawed or shows obvious signs of wear: it has a lot to offer but is still in good condition.
Include specifics about how the second-hand clothes was cleaned and maintained the item, such as:
Please let us know if you've washed the used clothes using unscented detergent and fabric softener especially appreciated by people with sensitive noses or allergies.
Use a quick cycle at a moderate temperature to avoid harming the most fragile things.
If the 2nd hand garment was recently put through a dry cleaning process.
Smooth Shipping and Package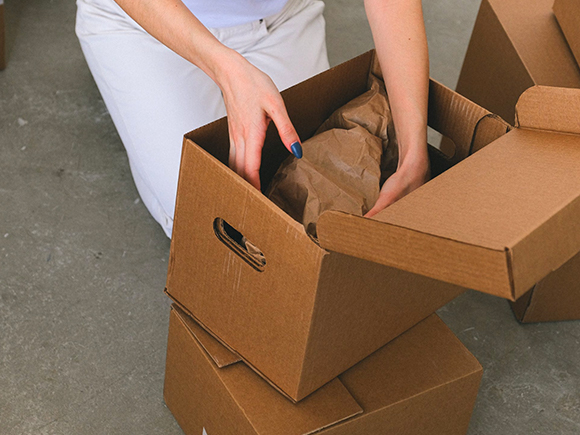 When shipping something, there are a few things to consider. Reuse old, readily available packaging but make sure it still looks good. Such as brown paper bags that have been stapled together or old shoe boxes or mailing bags.
Consider a courier for tracking shipment, as this will make the transaction more secure not only for the seller and also for the customer. Moreover, pack the second-hand clothes very carefully, and lastly, label the shipment accurately. The full name, as well as the address and telephone number.
Tips for Selling Used Clothes to Second Hand Stores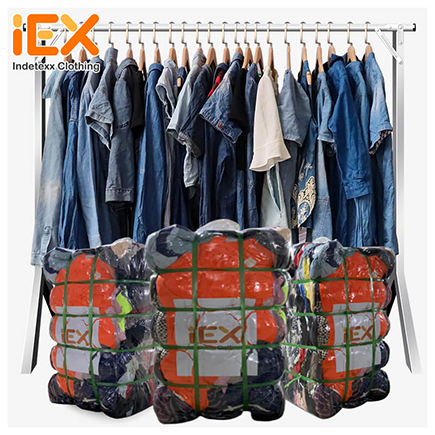 What are some good tips to follow while preparing second-hand garments for a second-hand store? It may be challenging to transport large objects or clothes with a lot of mass.
Make sure that everything is stored away safely in boxes or bags and that the used clothes are clear of any dirt, dust, or other potentially damaging substances.
Consider taking photographs of the products that are up for sale so prospective customers can better understand what they are getting.
Pre-Wash The Unused Clothes
One reason is that bacteria can collect on used clothing if not washed regularly. It is often recommended to pre-wash clothes before selling them.
This ensures that the things are free of any stains or odors that can turn off potential clients. This increases the likelihood of others becoming unwell due to wearing the item and reduces its resale value.
Moreover, if the garments have been worn previously, they may contain dirt and debris that generate a terrible odor. If the second-hand clothing is sold without pre-washing, the smell may linger, turning off potential buyers.
Pre-washing used clothes can be done in a variety of ways. They can be machine-washed on a regular cycle or dry-cleaned exclusively.
To avoid damage, it's preferable to wash the bale clothing in a machine on a usual cycle, use cold water, and a delicate cycle.
To pre-wash items before selling used clothes, simply machine-wash them on the gentle cycle with cold water and a little detergent. To avoid further damage, hang or lay the garments flat to dry.
Second Hand Clothes That Still Have Tags on Them Are Useful
Only remove the tag from a dress bought but hasn't worn in order to resell it. Selling used clothing with intact tags can be a lucrative business. When customers see the garment, they are more inclined to believe it is in good condition. This is critical whether when selling used goods online, in actual stores, or on classifieds websites.
Here are some rules to follow when selling old goods with tags:
Place the used clothing in clear plastic bags so buyers can easily see their condition.
When describing second-hand clothes, use descriptive words. "Newly laundered wool sweater, medium size," for example.
charge a reasonable price: Refrain from overpricing the used clothing because this will only lead to buyer discontent.
Place More Emphasis On Upscale Shopping Center Brands
There are many different motivations for someone to shop for previously purchased designer clothing. Consequently, customers can shop for no longer stocked products in retail outlets.
They may want to spend less money on high-end brands. People could also get excited about purchasing fashionable used clothes at lowered prices.
One more reason for the success of premium mall labels is that resale shops typically have a large number of copies. More expensive brands tend to do well in the marketplace.
Whatever the reasons may be, there is no ignoring the fact that there is a growing demand for pre-owned luxury clothing. There are already a significant number of online and offline stores that specialize in selling garments of this particular type.
Check Out Instagram's Most Popular Posts
There are many popular images on Instagram that feature vintage apparel. This features pictures of people who have just given up wearing their old clothes or who are currently selling them. This category encompasses a wide variety of items, including a variety of different kinds of apparel, footwear, belt buckles, and other accessories.
Does Selling Second-Hand Clothes Online Profitable?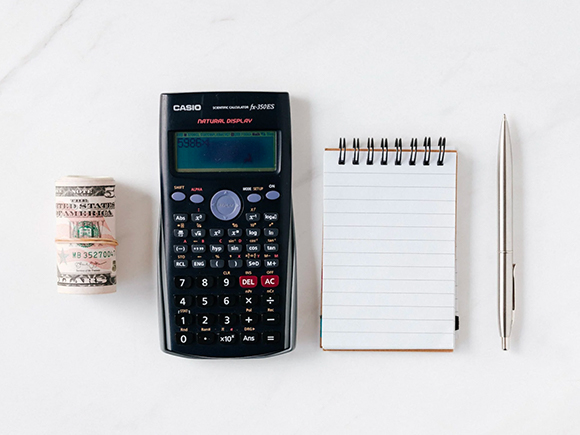 Secondhand apparel has grown in popularity in recent years. Many factors have affected this movement, including increasing awareness of the environmental impact of rapid fashion and a desire to save money.
When considering selling secondhand clothing online and wondering if it's profitable. The quick explanation is that selling secondhand clothing online is profitable. This essay investigates why this is the case and suggests ways to capitalize on this opportunity.
The used clothing market is growing.
The used clothing industry is estimated to be worth $24 billion in the United States alone. This figure is expected to rise to $41 billion by 2022. Several causes are driving this trend, including the rising cost of new clothing, the growing popularity of vintage and pre-owned clothing, and shoppers' increased environmental concern.
Online marketplaces, consignment stores, and specialty websites for worn clothing are all possibilities for selling used clothing online. Find a platform that meets the requirements and one that is familiar.
Conclusion
These are a few tips to get the most money for second-hand clothes: always research, know the prices, and be flexible. Either selling bulk used clothing or minor, it's essential to know what to do. However, businesses should engage with Indetexx to find the most dependable used clothing.
Moreover, as a reliable used clothes exporter – Indetexx the company also offers customized services and a unique pricing formula to maximize profitability. When it comes to customization, clients may request that personalized logos be put on the packaging of their products in order to strengthen their businesses. Indetexx offers a vast selection of affordable and attractive used clothing, as well as a variety of options.
Contact Indetexx right away to benefit from their high-quality services and products.