The business of second-hand products is getting more and more developed, and how to start a second-hand shoes business is a trendy topic nowadays. If people are inquisitive to know more about how to engage in the second-hand shoes business, keep on reading this blog.
Why Start a Second Hand Shoes Business?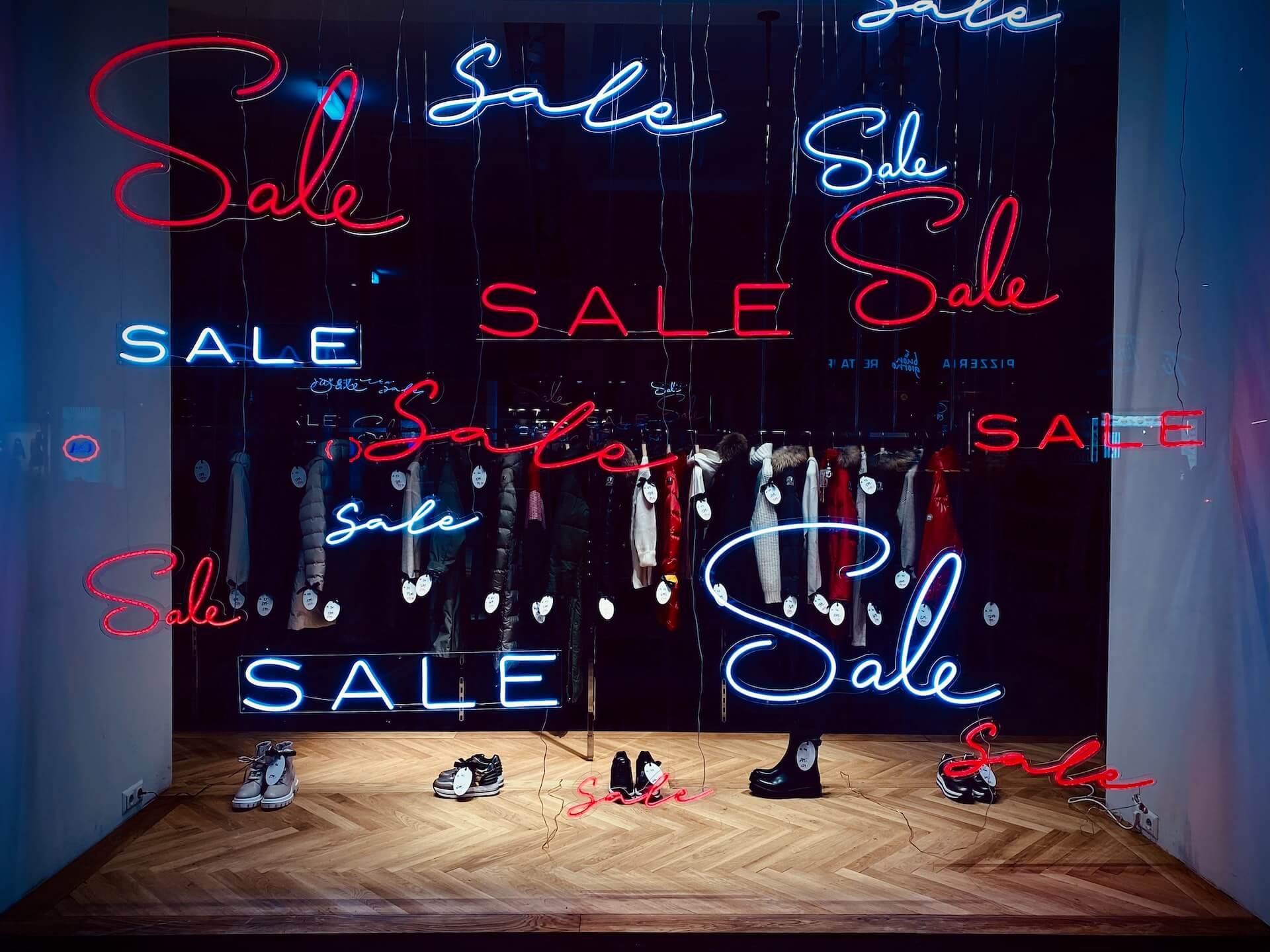 According to the report, the value of sales at thrift stores in the UK increased by 17.6 percent this year. There is room to carve out a profitable niche in this expanding market of second hand clothes bales, despite the fact that there are already many established competitors. If an individual wants to create a sustainable source of revenue, he could try second hand shoes business.
However, regardless of the size of the market, the priority should be to create a company that makes money. This includes things like locating second-hand shoes at reasonable costs, pricing them at a markup that allows for a healthy profit margin, controlling advertising expenditures, and so on.
Steps to Starting an Online Used Shoes Business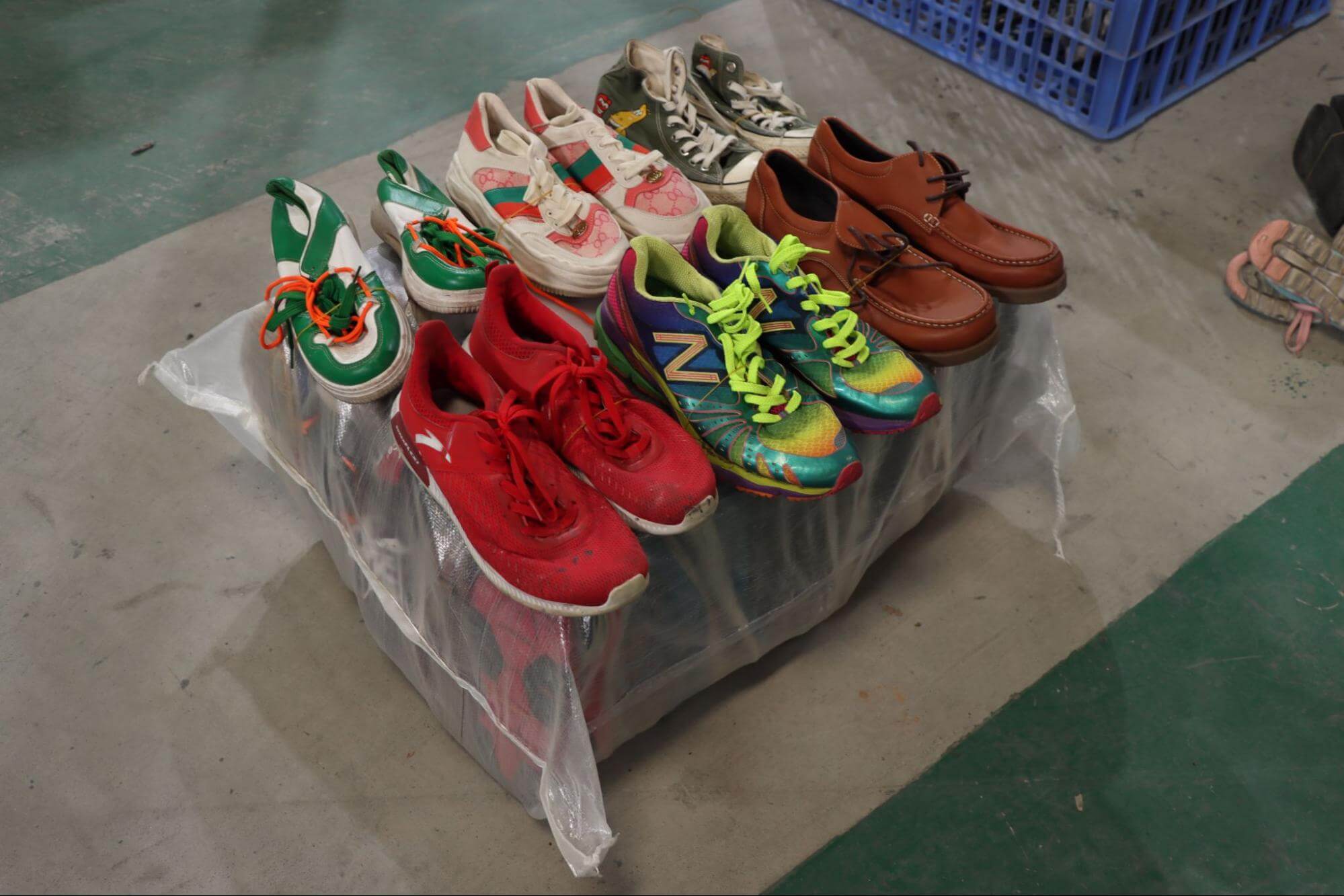 These foundational points will answer all the doubts about how to start a second hand shoes store business:
Platform Selection
It's not enough to just sell second hand shoes; the location is crucial too. A company must be easy to locate and do business with. The business owner has the option of selling either from their own website or from a third-party platform.
Where to Put Your Website Online
Self-hosting, in which the business owner establishes its own domain and web server, is the initial and, in most cases, the best choice for the online store. This implies an individual will have complete authority over the website. The system can be customized to meet the requirements of the second hand shoes company.
The website needs optimization so that it can be found when people perform niche-specific searches. Use shoes descriptions, page headers, or even blog entries to test this approach.
Making a Strategy for Online Advertising
The marketing strategy will need to adapt as the used shoes company develops and its needs shift. In contrast, the chances of success will increase if an individual creates a detailed plan for the marketing initiatives. Make and maintain a social media profile under the brand's name. Social networking can help in ways that go beyond making sales.
Customers could be hesitant to buy from a company with no online presence. So it's important to know how to start a second hand shoe store online. Maintain consistent advertising efforts and always be on the lookout for winners. Analyze the data to find ways to improve, and then keep doing that.
Always be aware of what the rivals are selling so one can match or surpass their success. The best way to provide content that the audience is looking for is to observe the content provided by competitors.
Steps to Start Second Hand Shoes Business Offline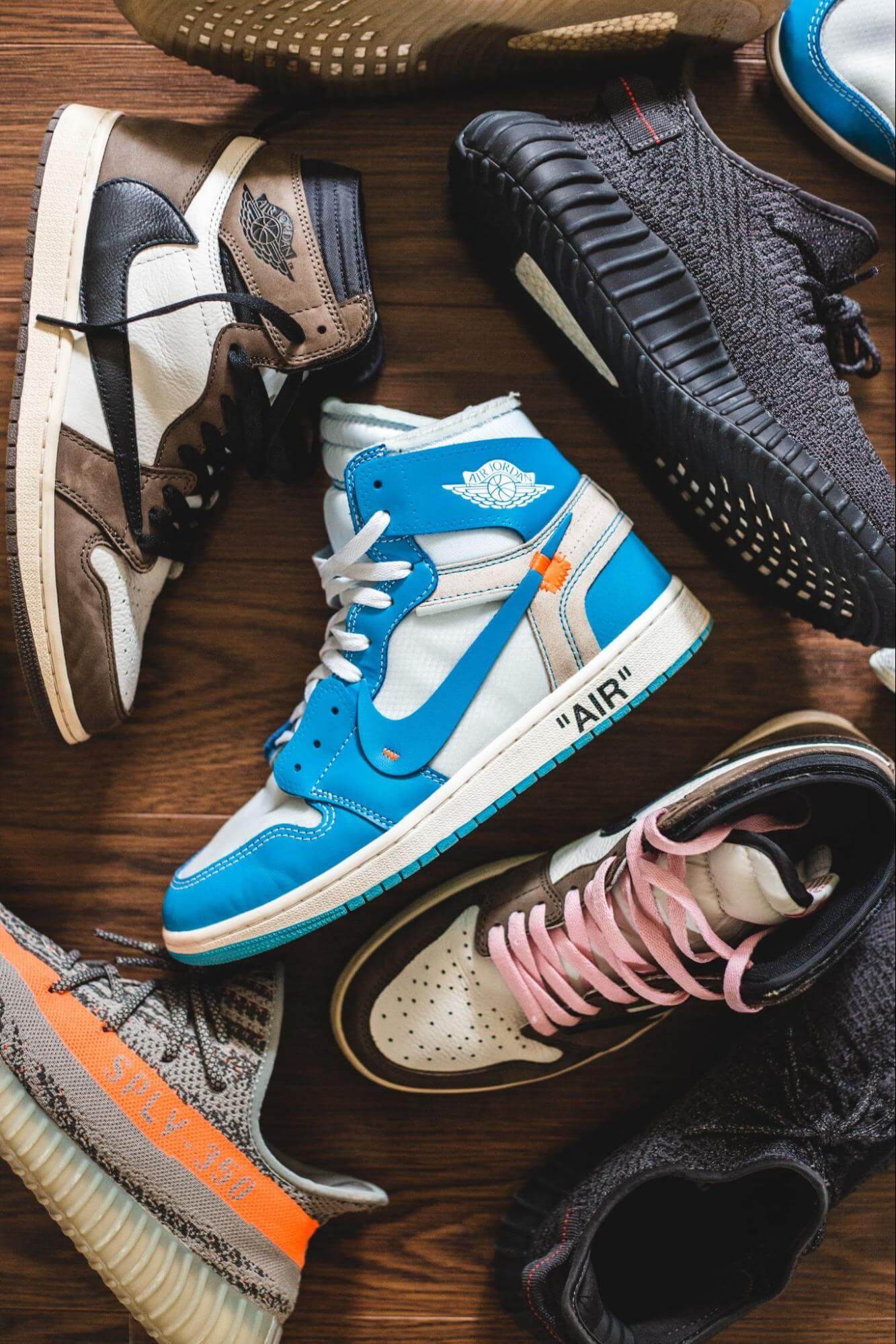 Getting rid of unwanted shoes can be done in a number of ways.So, it is possible to sell shoes in a number of different settings, including a storefront or a flea market stall. After settling on a specific genre of the store, one can begin searching for a suitable booth location or storefront.
Prepare a Plan
Prepare a plan for acquiring mostly unworn shoes. An individual might open a consignment shop or just buy them. Used shoes are brought to a consignment shop for sale. The business should establish guidelines for what kinds of footwear they accept and what kind of shape they should be in.
Find out Who You Want to Sell To
The businesses have the flexibility to sell a wide variety of clothing or focus on a certain niche. Shoes for youngsters, used women's designer sneakers, and second-hand sneakers are all good examples of niche apparel. Choose whether or not to market complementary home goods to complement the area of expertise.
Identify Which Authorizations Are Needed
How to start selling second hand shoes is a common question that can arise in anybody's mind. But before that, one needs to know how to acquire a state or local license is something the local authorities may help with.
Acquire Tools and Materials
Hanging racks and hangers, storage, display stands, mannequins, and dressing rooms will all be required. Tagging the second-hand footwear is also essential. Bags and a specific payment method will be required at the register. It would be most handy if there were a cash register and credit card processing terminals.
Display Your Merchandise
Emphasize the aesthetic appeal of the store by placing displays at customers' eye level. Make a display that customers can't resist and put it in the store's window. There are a couple of options here: mannequins or real people who can act as models.
Look at the window displays at well-known stores for inspiration. Also have comfortable seats available for the customers so that they can try your merchandise with ease.
Advertise Your Store
Depending on the budget, select the form of advertising that will reach the intended audience the most effectively. Create charity events, fashion shows, and a big opening party. Create connections with other local companies.
Steps to Starting a Used Shoes Business by Buying Wholesale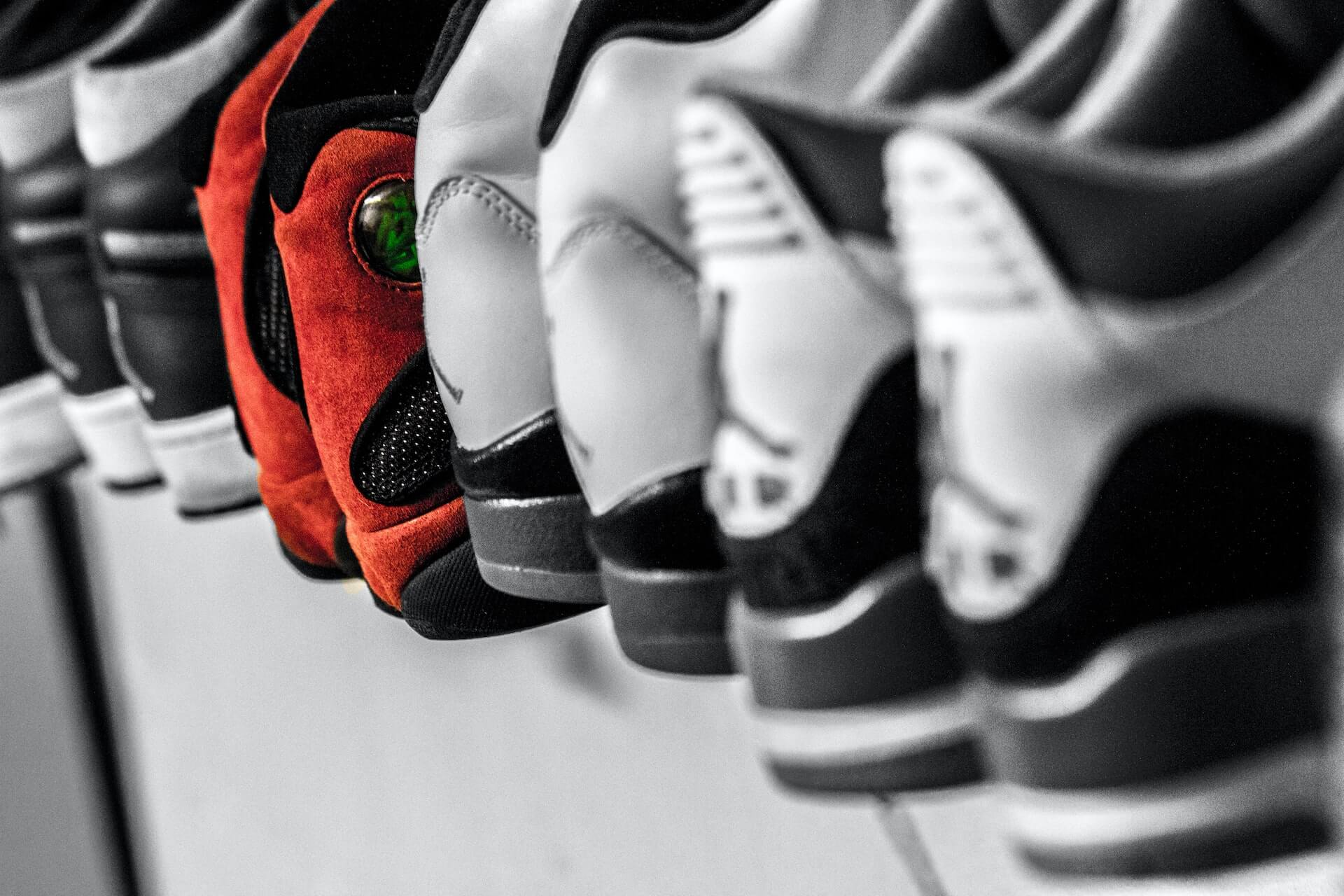 Understand the Wholesale Market
In answering the question of how to start a second hand shoes business, firstly it's important to have a firm grasp of the different kinds of wholesalers and how they function before beginning to do business with them. With this information in hand, one can settle on wiser actions.
Research the Market and Perform a Feasibility Analysis
One should be as inclusive as possible when identifying the demographics and psychographics of those who need secondhand clothing and footwear, with a primary emphasis on those with lower incomes. Since footwear is something that people of all ages, sexes, and socioeconomic backgrounds require, the business will be universally appealing.
Identify a Target Market
To increase the earnings and broaden the consumer base, and can branch out into a few different sub-industries of the used-clothing market. They can be done concurrently because of their proximity to the secondhand textile trade.
Choose Between Starting from Scratch and Opening a Franchise
There is no one true way to decide which business model to implement. Follow the guidelines laid down in the company's vision and mission statement. One can afford to look for a well-established used shoe business that is selling franchises if all they want to do is generate money and get by.
Be Aware of the Dangers and Difficulties You May Encounter
There are already a lot of places to buy and sell used shoes, so that's one of the main risks and difficulties a business will have to deal with as a new business. Newly established used shoes stores in the area will also present stiff competition.
Additionally, economic downturns, which tend to influence customers' buying decisions and spending power, provide another potential threat and challenge to the used shoes business. The business may risk having its used shoes exports and imports halted if the government in the target market enacts policies that are unfriendly to the business.
Form Your Company in a Lawful and Proper Manner
First, keep in mind that no wholesaler will want to work if the company is not set up legally within the law. This is because they know that if the business gets in trouble with the law, they could get in trouble as well. Therefore, be careful to follow every instruction precisely.
Get the company name registered with the local government. Get any and all licenses and permissions required by law in the concerned area. Comply with the law and pay taxes. Finish up the documentation for the court. Also, be lawful in the approach to securing a site for the company. Among the many considerations to make when selecting a business structure are the management style and business model one hopes to establish.
Get Creative with Your Company's Name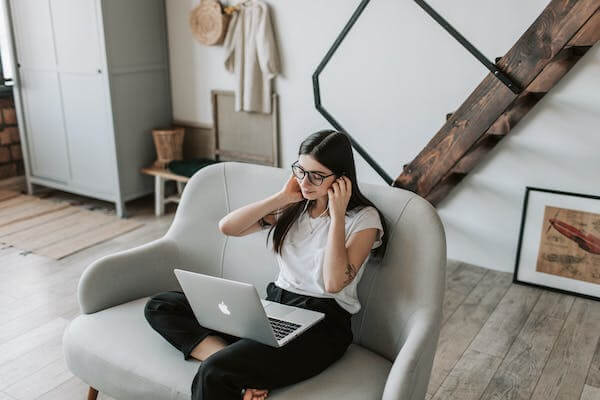 If individuals want people to know what kind of business they run from the name alone, it's crucial that they pick something descriptive. The company's name is one of the first things consumers notice about the product or service.
If an individual wants to know which insurance policies are right, then talk to an agent.
The choice of business venture has a significant impact on the insurance requirements for the secondhand shoes store. In the United States of America, starting a business typically necessitates purchasing at least part of the mandatory minimum insurance coverages customary in the sector into which the enterprise will be launching.
Trademarks, Copyrights, and Patents Can Help You Safeguard Your Intellectual Property
Filing for intellectual property protection is a good idea if the plan for launching a used shoes business involves creating a chain of stores or franchises. As recognition of secondhand shoe stores grows, one will find that this is an invaluable asset.
Obtain the Required Credentials
There is typically no need for professional certification to run a used-shoes business in the United States of America. Furthermore, there is no requirement for professional certification because the business is accessible to anyone with and without formal education or training.
Get the Initial Funding You Need
The buying and selling of previously used shoes is a profitable company that requires almost no initial investment. Find people who are willing to part with their used shoes in exchange for a company's assistance in selling it and a percentage of the proceeds after deducting the expenses.
However, on average, it would be difficult to raise beginning cash to open a conventionally used footwear store. There is a need for a viable business plan to attract investors and gain access to bank loans.
Locate Your Company Wisely
A good location is crucial when opening a second hand shoe store. It's important to remember that used footwear stores are more likely to prosper in the city's poorer outskirts than in more affluent neighborhoods.
As a result, it's crucial that an individual sets the shop in an area frequented by the working class. This is significant since these places are likely to be very supportive of the business, and one can expect to find retail spaces there for much less money than they would in affluent neighborhoods. Besides, one can also consider how to start a second hand store online.
Recruit Staff to Meet Your Technical and Labor Demands
Except for point-of-sale terminals for customers who prefer to use their debit or credit cards, a used shoe business requires very little in the way of technology to launch and operate. A company can utilize customer relationship management software to keep tabs on the clientele and let them know when there is fresh stock available.
Create an In-depth Marketing Strategy Document
Whenever an individual is responsible for promoting the sale of their company's products or services, they need to take the initiative. Furthermore one will undoubtedly struggle if one decides to open a second hand shoe store without using consumer acquisition tactics.
Consider a Variety of Strategies for Keeping Your Customers Satisfied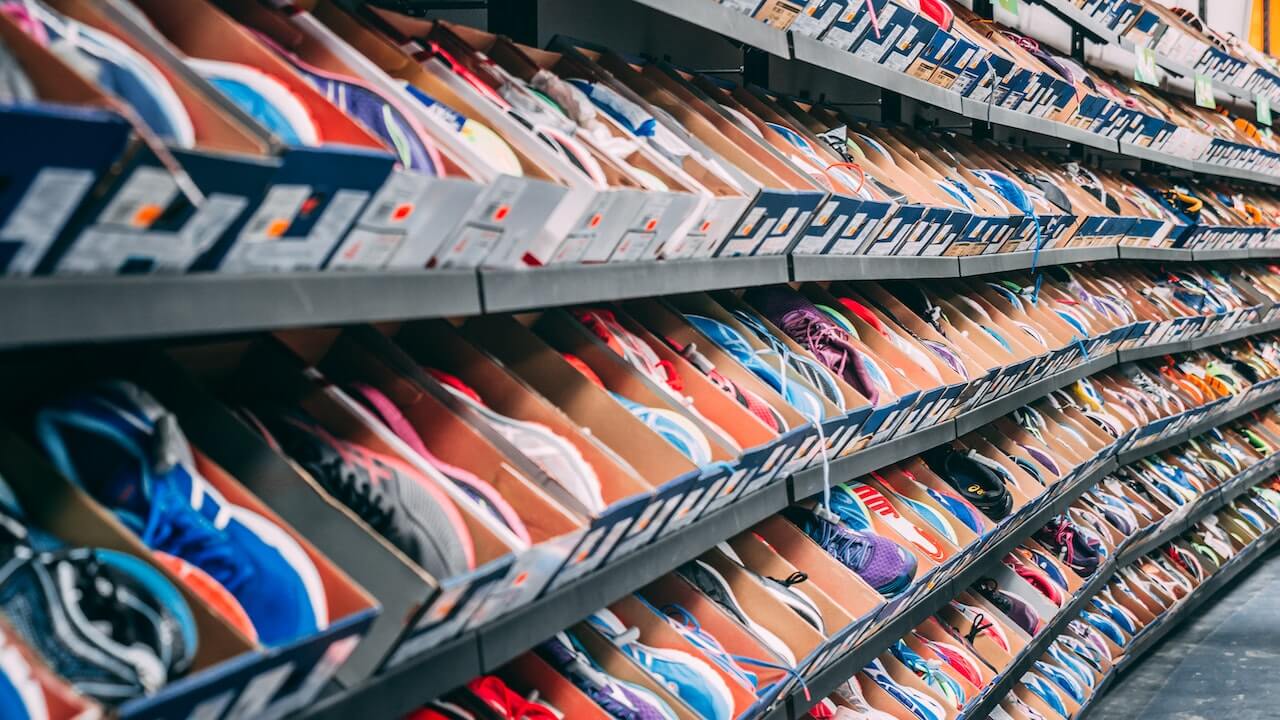 There is no doubt that selling clean, moderately used second hand shoes at low costs is one strategy a business might take to increase sales and keep people coming back. When bargaining with clients to buy their old goods, a business owner should utilize the same win-win mentality. Providing excellent customer service is also crucial.
Seek out Distributors Immediately
Now that one has its own business in order and an understanding of how wholesalers function, one can begin searching for reliable wholesale suppliers for the apparel and footwear retail outlet.
Check their Credentials
If an individual wants to be sure about dealing with a legitimate wholesaler, they should check into them once they've picked which one to work with. To make sure that the wholesaler the company is dealing with is a genuine wholesaler and not a middleman, it is recommended to check with the Better Business Bureau or the relevant business regulatory agency in the wholesaler's city of operation.
To Commit to Anything in Writing
Once the company has done its due diligence and determined that the wholesaler it has chosen is trustworthy, it can move forward with negotiating a contract with them. Expert legal representation will be required here. If so, one can move forward with stocking their shop with garments.
Things to Consider When You Want to Wholesale Bale Used Shoes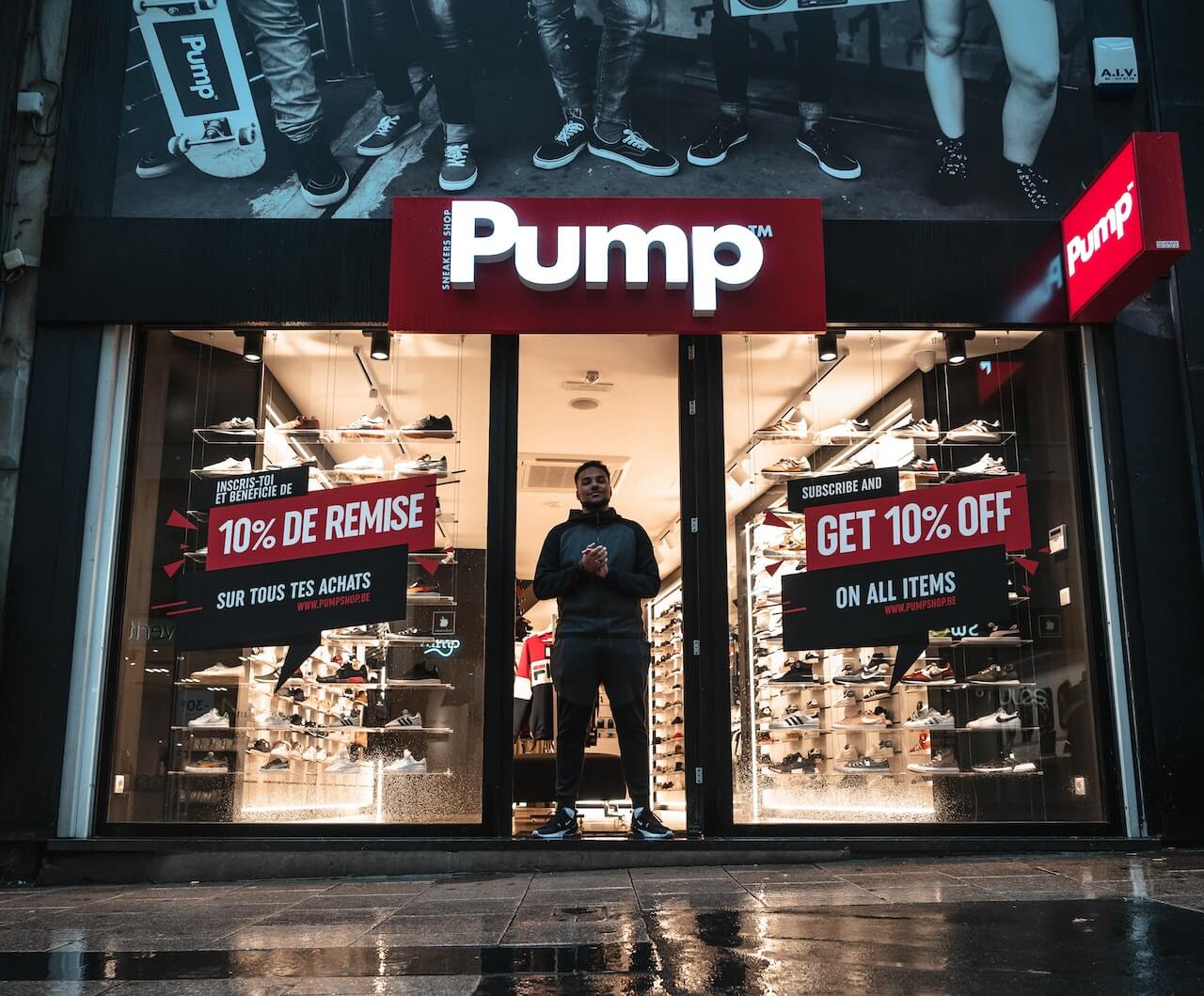 Fashion Trends
A potential entrepreneur can save money on overhead by opening a used shoes store rather than a more conventional footwear retailer. With the shoes at a secondhand store being donated or consigned rather than purchased, the store has a greater opportunity for profit. One more perk is that these shops do well even when the economy is stagnant. While there are certain benefits to launching a used clothing and shoe store rather than a new one, there are also some things would-be entrepreneurs need to think about first.
Know Your Customer
Someone might wonder how to start a pre-loved shoe business. But before that, it is important to know the primary customer demographic when starting a used shoe store, just as one would when starting any other type of business. It's crucial since it'll help in planning the marketing strategy and setting up the shop in the best possible location to attract customers.
Depending on the interests, one can choose from a wide variety of niches in the secondhand clothing and shoe industry. If one wants to look on-trend without breaking the bank, one alternative is the avant-garde fashion market. The secondary market for pre-owned high-end fashion items is still another option.
Limited edition streetwear and sneakers are very popular in the market at the moment. When one has a clear picture of the target audience, it's much easier to figure out where to set up shop and how to promote the brand.
Location
Before setting up a shop, it's crucial to learn about the demographics of the neighborhood. Keep in mind that there are options beyond just a physical store. An individual can start a used shoes business online or by renting a booth at a nearby swap meet or flea market. Before committing to a brick-and-mortar location, one can use the internet as a means of gaining exposure and funding.
Marketing
A used shoe store's marketing efforts need not be as intense as those of a new shoe store, but they should still be made. Being familiar with the target audience is crucial at this stage. One can save some cash by thinking outside the box and sending flyers to the local theater, which might need to buy some costumes for an upcoming production.
Students at nearby colleges and universities are another good market for secondhand retailers. Don't just focus on selling, but also on soliciting donations. To restock the supplies, a company needs donations. Get in touch with local merchants, since they might be trying to unload seasonal stock.
Operating Expenses
If one decides to launch a traditional storefront, one'll have to allocate funds each month for rent, power, and other overhead costs. Similarly, starting an online retail shoe business can be equally taxing.
The cost of an employee or two should be considered unless the company intends to handle all aspects of the company's operations on its own. When hiring people to manufacturesecond hand sneakers bales, there is also a need to pay for things like unemployment insurance and payroll taxes.
Moreover, there is a need to make some purchases from garage sales, flea markets, and other thrift shops to stock the store in the beginning until they begin to receive a constant flow of contributions. If the company is running low on stock, accepting consignment items could help.
Where to Find Reliable Exporters for Your Second Hand Shoe Business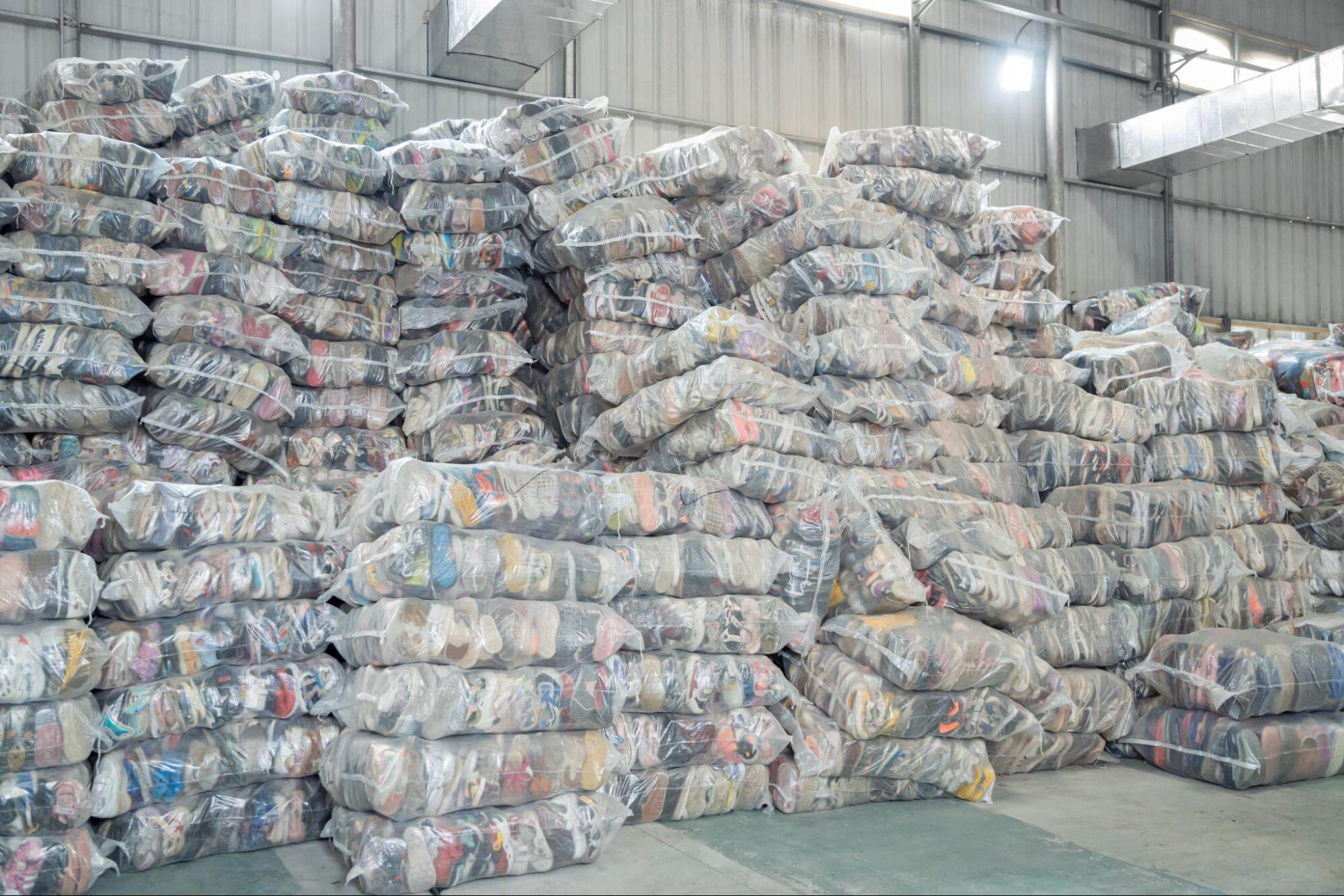 Finding trustworthy exporters might be challenging, because you want to make sure these used shoes have no noticeable wear and tear and won't take a toll on your business. What's more, reliable exporter allows you to have special styles that your competitors don't have, like second-hand branded sneakers.
How to Locate Trustworthy Exporters
1) Discover the specific niche they cater to. Is the market being targeted for exports similar to the one they're targeting for imports? If that's not the case, then what sets them apart? Do they offer any services that other exporters don't?
2) Ask them about their background working in the industry. Inquire as to who their clientele are, how long they've been in business, and the methods they've used to achieve success thus far.
3) If feasible, look at their website to see if there are any customer reviews or testimonials. These might help determine whether or not the company is worth the time and effort.
International Second-hand Shoes Exporter- Indetexx
Type of Business: Supplier of used shoes
Location (Headquarters): No.127 Xiusheng Road, Renhe Town, Baiyun District, Guangzhou, Guangdong, China
Products offered: Used branded shoes, Used mixed shoes, Used clothing, Mixed rags.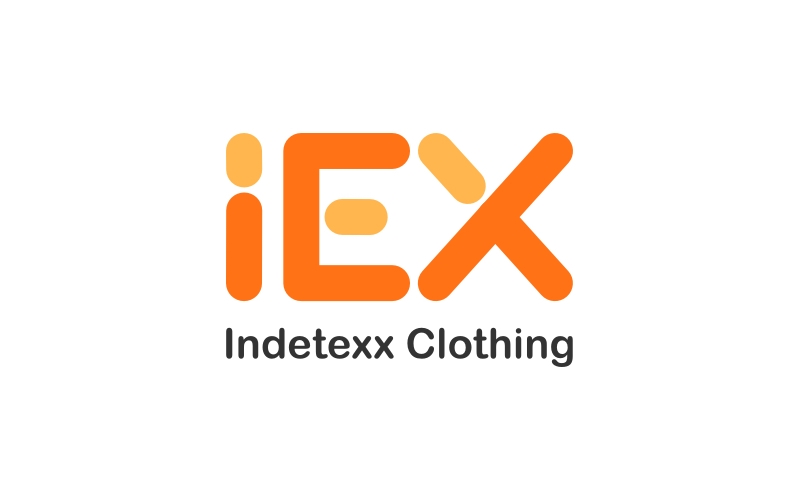 Bales of used shoes and second-hand sneakers, worn jeans, gowns, leather coats, antique garments, bales of used shoes and sneakers, bulk rags, and a plethora of other used clothing items are all available from Indetexx China used clothes. Benefits include obtaining pre-owned shoes from certified factories and doing quality control procedures five times during the process.
Beyond this, Indetexx provides custom service for bales of second-hand shoes export, allowing customers to custom used shoes weight, outer packaging, mixed shoes proportion and so on. Apart from custom service, Indetexx also help customers solve customs clearance problems, that is a truly one-stop service.
They have also earned a reputation as leading second hand shoes suppliers. Beijing, Guangzhou, Chongqing, Chengdu, and Wuhan, all considered to be first-tier cities, provided the bulk of the used shoes for indetexx to ensure quality.
Conclusion
Thrift store clothing and second-hand shoes resale is predicted to increase 11 times faster than quick fashion around the world. As a result of the fashion industry's recent shift, the demand for pre-owned garments and shoes has increased, and thrift shops are thriving. Thrifting used to be a frugal necessity, but now it's a popular subculture trend.
Thrift shopping, which was previously synonymous with visits to thrift stores and flea markets, is now synonymous with browsing online classifieds and other classifieds for bargains. As a result of this shift, analysts predict that the secondhand market will expand by 50% within the next five years. If you are interested in second-hand shoes business, you can contact Indetexx for more inquiry on bulk second hand shoes.