Children's early developmental milestones, such as walking, crawling, talking, and sitting, are often associated with toys. Toys are a vital part of any baby's and toddler's life since they may keep them entertained for countless hours and help them learn crucial skills.
However, the financial burden of a new infant is felt by many families. The incredible thing is that buying new toys doesn't have to cost a great deal of money for families. They can save money by buying used toys while ensuring their children are entertained. Used toys are a more cost-effective and excellent method to reduce trash.
In the end, it's not always necessary to purchase a brand-new, glittery toy for kids when a used one in excellent condition is just waiting to find a new, loving home. However, when selling used toys, clothes, or other second-hand items, you have to ensure that they are of good quality and that your customer is satisfied. One solution is always to opt for a reliable second hand clothes exporter – Indetexx. In this guide, you will get all the details about the second-hand toys market that will help you to flourish your business.
Global Second-Hand Toys Market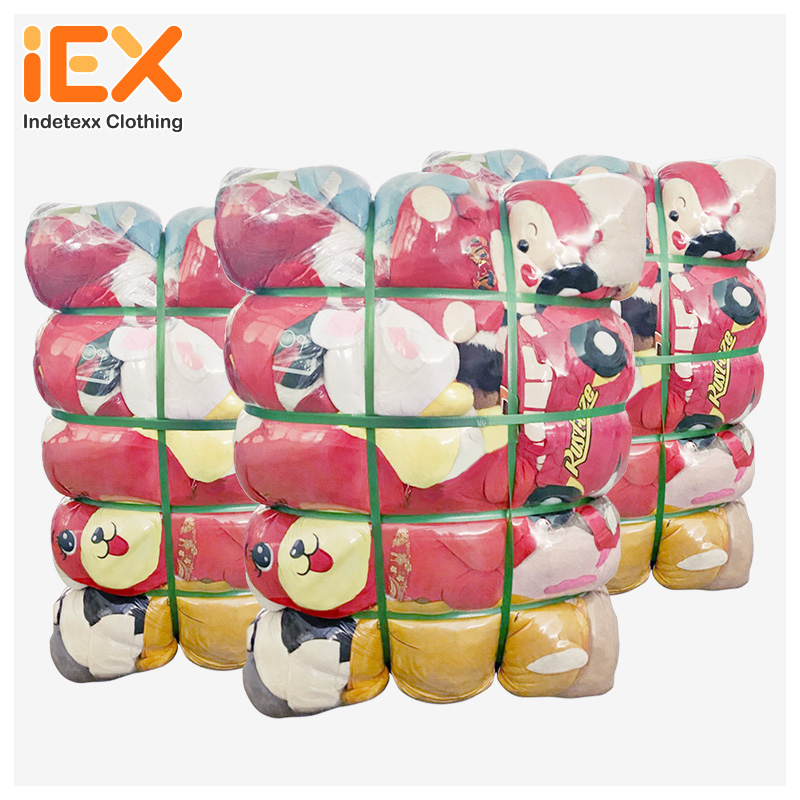 The toy market was estimated to be worth $92.2 billion in 2019 and is anticipated to grow to $103.8 billion by 2027. It is believed that the market will grow with a CAGR of 2.5% from 2021 to 2027. When you look at the statistics of the toy market, be it first-hand or second-hand toys bulk wholesale, outdoor toys and sports took the lead in 2019 and are anticipated to continue to dominate during the forecast period.
Additionally, the risk of obesity is rising daily. Parents are consequently emphasizing outdoor and sports toys as well. The market is projected to expand because of the growing popularity of trekking and adventure sports. These elements are expected to propel the industry and serve as growth catalysts. As a result, educators and parents have begun to emphasize the value of learning via play.
It goes without saying that the kids' development and growth Children's growth and development are greatly aided by toys. Toys are crucial to brain growth because they assist children in building their reasoning and thinking ability and spatial and kinesthetic reasoning. Kids can learn while developing their abilities to interact and communicate while engaging in play with toys, whether new or used toys.
The worldwide toy market is expanding due to the proliferation of television and film. Children are becoming more interested in fictional characters, which will impact their development and that of adults in the market. It is projected that factors such as rising spending power, social influences, the advantages of toys and games for children's cognitive development, and the danger of obesity would propel the market. Kids now have more alternatives because of social media and other channels.
Toys are primarily exported from China to other countries. In the second hand toys wholesale market, China is at the top as it provides different types and best quality toys. That is why toy exports from China have increased greatly in the past ten years, reaching a market value of roughly $30 billion. 58% of the market is made up of the US and EU, with the former accounting for 31% of toy exports.
Second-hand toy market segments include age group, product type, sales channel, and geography. The global market is divided into puzzles, action figures, dolls, building sets, plush toys, sports and outdoor toys, and others. Age groups include those under 5, those between 5 and 10, and those older than 10. Market segments include supermarkets, specialty online and offline shops, flea market, and department stores, etc.
Types Of Second-Hand Toys
Second-Hand toys of every form and size are available for today's kids. While some toys are high-tech, others are soft and cuddly.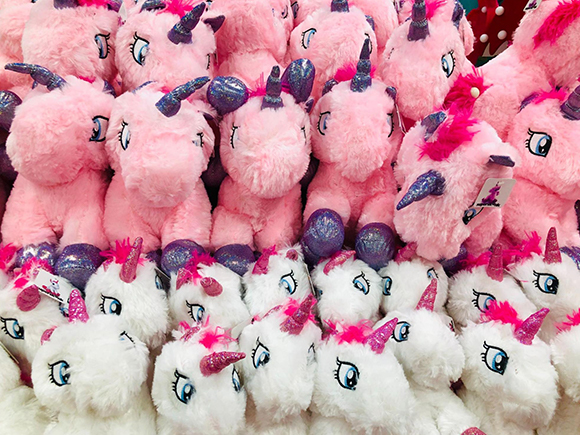 Second-Hand Soft Toys
Second-Hand soft toys are a great way for anyone looking to foster sensory abilities and promote social and emotional development in kids. It is so because kids enjoy touching the soft texture of these toys. Second-Hand soft toys are made up of quality raw materials, providing an ideal way for infants to explore new things. Children at this age start to understand colors, patterns, and other things around them.
Even though they are babies, they also experience distress and worry. In this manner, they are not different than an adult. Since they understand what is happening, they can find the world around them frightening. The best way to tackle these feelings is to provide them with a soft toy. It can make them feel better, and these toys can also become their favorite furry toys. Soft toys can comfort newborns.
The fact that there will always be a demand for second-hand soft toys is one of its finest benefits. Everyone like soft toys, and one can even buy them as presents for girlfriends, boyfriends, and expectant mothers as a sign of their love. With the help of these second-hand soft toys, infants can also soothe themselves. They feel protected and loved when they have a soft teddy bear by their side. It is a great way for them to relax.
Second-Hand soft can be bought and sold everywhere, similarly to how one export used clothing to Asia, African countries, etc., including your neighborhood. You can use word-of-mouth marketing, SMS marketing, paper flyers, or Facebook group advertising to promote your business.
A variety of materials are used to create stuffed animals. The first were made from mohair, velvet, felt, or mohair and filled with straw, sawdust or horsehair. Modern stuffed animals are frequently made of pile textiles like plain cloth, terry cloth, plush or occasionally socks. Beans, plastic pellets, wood wool, synthetic fiber, etc., are common stuffing materials.
Second-Hand stuffed toys are typically sold in two different varieties: licensed based on characters or some licensed assets, and basic that takes the form of common creatures or other non-licensed things.
Used Hard Toys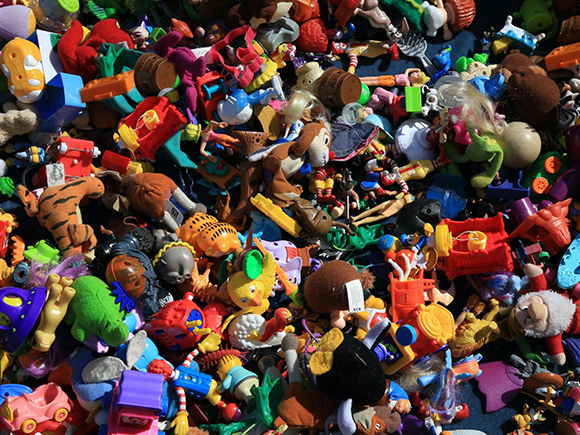 The need for wholesale used hard toys provider that also offers customizing facilities has increased over time. Customers are placing a higher value on sustainability, and merchants are beginning to support hard toys resale. Consumers are beginning to favor buying reusable hard toys. The resale industry has expanded significantly due to this change in consumer behavior; today, it is valued between $30 billion and $40 billion. The number of secondhand online shops has increased, making it simpler than ever to sell secondhand hard toys online.
Every toy business needs an ample supply and sorting of old hard toys, which are constantly in high demand, especially during the major holiday seasons.
People What To Do With Used Toys
All people own toys; they acquire toys for themselves and their children but could become dated for their houses over time.
But since every toy serves a purpose, they can always sell them or find another method to get rid of them. When it comes to used toys or used clothing, folks can donate them so that they continue to make other kids happy and smile without contributing to landfill waste. They might donate them to charities or sell them at pawn shops.
One can always donate the toys to daycare, children's hospitals, or preschools. In fact, some NGOs buy these used toys from sellers at a bulk price and give them to these hospitals, preschools, etc. They would be put to good use! People can also be qualified for a tax break depending on their worth and to who they donate them.
People can also quickly sell the toys to a nearby pawn shop for cash. However, pawn shops are known for undervaluing things, so how much money can one expect to earn for your toys? However, this is a reliable way to receive cash fast if somebody is in a pinch and needs it now, even though the amount may not be much.
Who Buys Used Toys?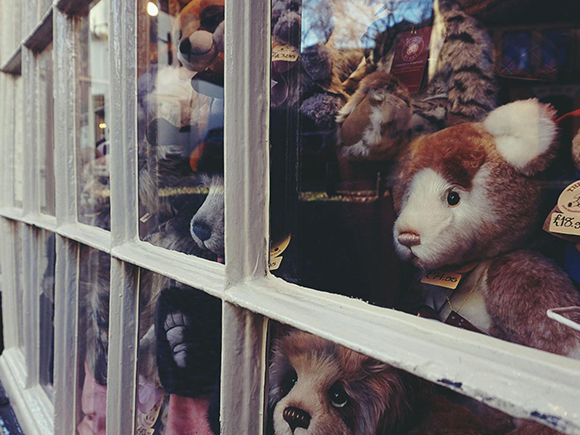 When it comes to the market of used clothes, there are three main parties:
Importer
An importer is a person or a business that the government of their particular nation has permitted to act in that capacity and bring goods or services into that nation from other nations. When goods arrive in a country, the importer must complete all the legal import customs clearing formalities and procedures. Importers get in touch with second-hand toys exporters who follow standard processing to get hold of the used materials, then import them to their respective nations. He need not be the final purchaser, but he can resell cargo before the items arrive. 
Retailer
The next one who buys second-hand toys is retailers. A second-hand toys retailer is a business that purchases goods from manufacturers or wholesalers with a great supply chain net and then sells them to consumers. A retailer functions as a middleman or intermediate between consumers and goods makers. Manufacturers create items and goods but never advertise or sell them directly to consumers.
Producing items is one thing, but selling them to consumers at competitive pricing is quite another. Second-hand toys retailers are professionals in consumer knowledge, sales, inventory management, and marketing. They buy the products at cost from the producers and sell them to customers at retail prices. The difference between manufacturer cost and retail price might range from 10% to 50%. They purchase second-hand toys and sell them to people/customers.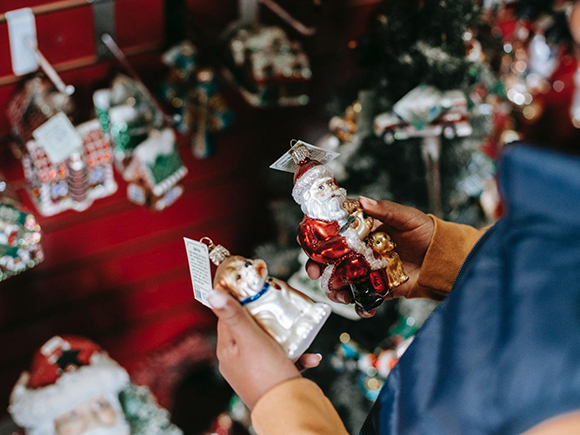 Person
These are the customers who buy second-hand items such as toys, clothes, used dresses, men's used clothing, etc. Nowadays, there is more awareness about second-hand products, be it toys, clothes, etc. More and more people are becoming environmentally conscious, and not only that but using second-hand items is also affordable; it is a great way to save money.
Thrift stores are where many people prefer to purchase their clothing, handbags, furniture, and children's stuff. The fact that many branded new things, particularly garments, are created with inferior materials and priced higher is their justification. In fact, with the help of second-hand products, the consumer can get branded products at a much cheaper price.
Where to buy used toys online & offline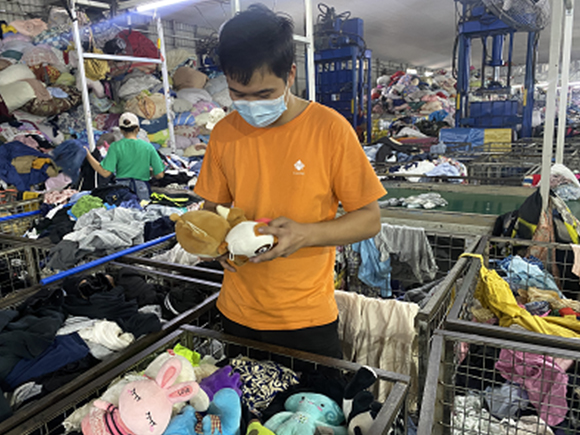 Purchasing second-hand and recycled toys is a terrific way to reduce the environmental footprint and give old and otherwise discarded children's toys a new lease on life. According to a poll, Americans spend nearly $22 billion annually on new toys and activities for their children. Even while it's adorable to observe a child's expression of happiness, plastic and other materials release a ton of pollution into rivers, oceans, and landfills.
Also, one must consider the quantities of water and energy necessary to print, mold, and ship those toys. People are gravitating towards used toys and even second-hand clothes and used bags as they extend the useful life of these things, cut down on waste, and save money. There are several sites and stores where customers go to purchase second-hand toys. Some of them are mentioned below:
Online Stores
eBay is still one of the finest locations to get that special item you've been looking for, even if it's usually used to resell vintage and priceless toys and games, winter and summer used clothing. eBay is a sizable online resource with more than 150 million members. Although the website offers a variety of product sales options, it is best recognized for its bidding service.
This enables merchants to set a beginning offer for their goods and then let buyers compete with one another to win it. The most often purchased are accessories, used toys, apparel, and used shoes. However, based on how the bidding goes, it can cost a little bit more.
Additionally, Facebook Marketplace and Craigslist are fantastic resources for finding secondhand toys at lower garage sale costs. The Facebook app and website both have Facebook Marketplace. Unlike other platforms for used goods, this one is built around user chat. Users may message sellers about items in their area to arrange payment and shipment, and there is no Facebook cost. The market is well known for selling apparel and shoes, but you can also buy vehicles and other household goods there.
The fact that these sites are frequently classified by location means that the things may be more accessible if you use them. If you take the products off their hands, some users could even offer to send them off for free.
Online marketplace Mercari has made purchasing and selling simple. All you need to do is look up the products you're looking let's say, winter used clothing, to connect with a community that sells just about anything you can imagine. You may make secure payments for your purchases with a credit card, debit card, or PayPal.
Offline stores
There are several thrift stores all across the world where people can go and buy used items, be it second-hand soft toys or hard toys, etc. Thrift shops offer merchandise for consumers of all economic levels because of their inexpensive prices. They enable people on low incomes to purchase high-quality goods that would be more expensive in other outlets. Clothing, furniture, home accents, books, toys, home appliances, mixed rags and other products are among them.
Costco is an excellent choice if you want to buy a quantity of paper, plastic, and grocery items for your home or place of business. Anything you can imagine is on sale, including apparel, travel accessories, and electronics. However, most of the bulk commodities are food and household goods. The quick delivery times are one benefit of placing an order on Costco's website. You might be able to get same-day delivery occasionally, depending on your area and the items you order, or you might get your things in two days.
Both the Costco Business Center website, which concentrates on business orders, and a website designed specifically for customers to buy bulk items online are available at Costco. The store's inventory consists mostly of goods packaged for resale and useful supplies for numerous small and medium-sized businesses.
Another well-known offline retailer, primarily in Europe, is Vinokilo. Before entering the online market, they operated a secondhand store and an offline community. They conducted pop-up markets all over Europe and they were a huge hit. This was done to get in touch and attract the customers of vintage items.
The economic unpredictability and more consciousness toward the environment is the reason for the rising desire for used goods. Considering the high unemployment rate and the rising cost of living, purchasing used toys may be a method for customers to treat themselves to a great tpys while saving money. Eighty-two percent of individuals have engaged in or are open to secondhand shopping when money is tight, according to research from ThredUp.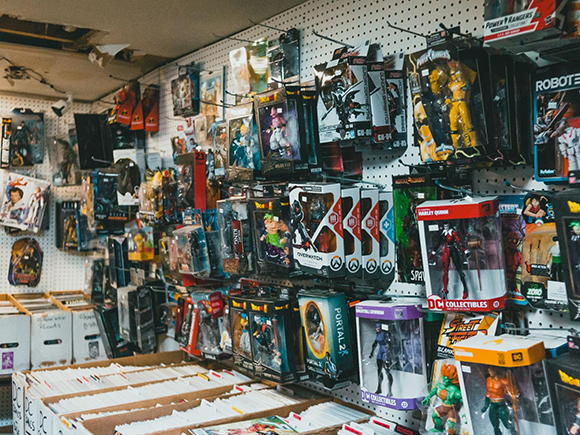 How to buy used toys in bulk from exporters
Purchasing in bulk, you may obtain incredible deals on almost any second-hand toys. Many excellent websites offer fantastic discounts on high-quality products, and strict quality control either straight from the manufacturer or through wholesalers who mostly market to other enterprises. Almost any product you can think of can be found on the internet. Here, you can get anything from used toy shoes to handbags for your online or offline business.
It's incredibly simple to become a used clothing distributor and start distributing used clothing. First, you have to visit the exporters' website. You can click on it to become a distributor and get a form. Simply fill out the following form; you must add details such as your name, contact info, company name, etc. After you submit the form, the exporter will contact you immediately to establish a collaboration.
Best place to wholesale used toys
A cost-effective strategy to grow toy collections is to export used toys. Exporting second hand toys is quickly gaining acceptance as a reliable option. You could contact Indetexx to wholesale used toys. We ensure that your company has a consistent supply of the used toy it needs by purchasing used hard toys online at indetexx. Finding and purchasing what you need and receiving your purchase fast to your business is made very simple by the wholesale suppliers' readiness, motivation, and efficiency.
Apart from used toys, other used products available on indetexx cover various categories and fashions, from casual apparel to branded designer wear and even occasion-specific attire like wedding dresses. They make it possible to get affordable used clothing in bales price, and one can often switch up a sense of style or purchase items specifically for a given occasion without spending a lot of money.
Start looking for second-hand soft toys your company and your clients want this season in Indetexx. To find the ideal match, choose from the extensive selection of used toys for export. You can be confident that purchasing something from a dependable vendor will live up to your expectations and make you want to buy more.
FAQ
Are secondhand toys safe to use?
It can be a terrific way to save money and lessen the influence on the environment when one opts for used baby toys and other necessities. However, one can question whether it's safe to utilize used toys. If they are well-cleaned and sanitized, they are safe. A trustworthy supplier performs a stringent quality check to guarantee that the product is safe. It is also crucial to carefully clean the things after using any second-hand items to ensure there are no sharp edges, broken pieces, or other potential hazards. It is crucial to wash toys and other items carefully before giving them to anyone since germs can easily attach to them.