T-shirt rags are exceptionally absorbent, lint-free cleaning rags made of soft cotton. These scrapes, frequently taken from cotton T-shirts and knitted garments, are inexpensive for industrial applications and household cleaning. Cotton rags offer different use cases to industries and businesses and often provide a cheaper option for enterprises for various applications. 
However, sourcing quality cotton rags can be challenging. Indetexx is the biggest supplier of T-shirt rags bulk. Contact Indetexx to get your hands on an infinite supply of T-shirt rags. The company provides quality T-shirt rags at affordable prices to industries and enterprises worldwide. Business owners can order theirs with Indetexx at budget prices in bulk.
Different Types Of Materials For T-shirt Rags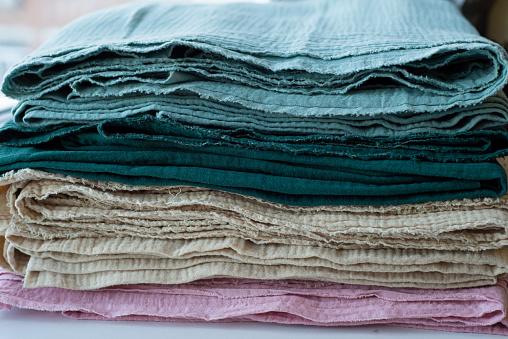 Business owners can select from a variety of materials when sourcing T-Shirt rags. The following are the various types:
Cotton T-shirt bulk rags for sale are a sturdy, reusable, and washable option for cleaning spills and other things. To get a more comprehensive and environmentally friendly cleaning cloth, businesses can use these rags instead of throwaway options. Additionally, purchasing washable rag shirts are very economical. This is a fantastic approach to lowering the company's expenses without compromising effectiveness or quality. Because the T-shirt material remains delicate and absorbent for the job, clean up soiled surfaces with ease.
White T-shirt rags are the ideal solution for mechanics, manufacturers, oil and grease, or service organizations searching for affordable wiping options because they are made from recycled cotton. White T-shirt rags bulk are used in heavy-duty applications because of their high absorbency for mild to medium-duty use. Chemical cleaning doesn't cause bleeding because the material is white, and it is simple to determine if any dirt was left behind.
For cleaning oil and other non-hazardous substances off of equipment, tables, etc., mixed t-rags work well. Because of their high absorbency rate, these rags are dependable. They can tackle any difficult task because they are made of sturdy materials.
Advantages Of T-shirt Rags Bulk For Industries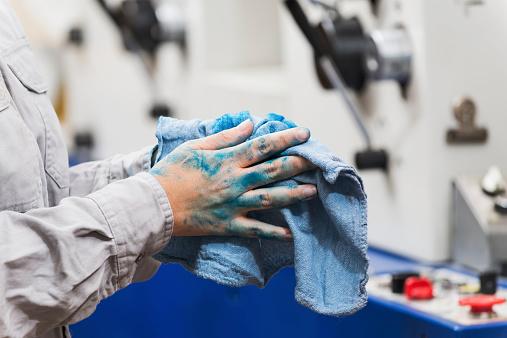 Anyone working in heavy industries or the hospitality and medical sector must keep the area tidy. They most likely need to invest in rags. These are a few advantages that rags offer:
Durability is the first quality companies should search for in a cleaning cloth. Intense cleaning can be handled with cotton T-shirt knit rags due to their incredible strength.
T-shirt rags are much more absorbent than towels despite not being as fluffy as towels. As a result, they are perfect for scrubbing messes and doing intensive cleaning.
Unlike cheap towels, paper towels and tissues produce lint after usage. When using white cotton T-shirt rags bulk, whether wet or dry, they won't leave any lint, guaranteeing an excellent finish.
Not Going To Scratch Surfaces
The ideal material for mirrors, glass, dishware, and windows is a T-shirt rag due to its extreme gentleness. This is because these rags' smooth texture prevents them from scratching the surface.
From an environmental perspective, the advantages are clear. Businesses prevent the mixed rags from ending up in landfills by reusing some of them, recycling others, and exporting the remainder. This is advantageous and makes the environment more sustainable.
T-shirt Rags Application In The Heavy Industry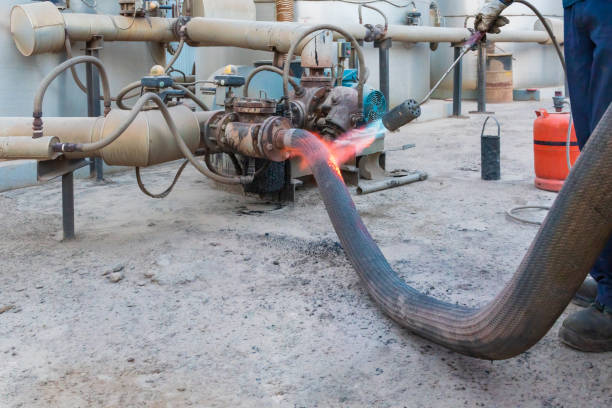 T-Shirt rags have a wide range of uses in various types of industries.
T-shirt rags are used for spill clean-up, disinfection, sterilization, general cleaning, and ensuring that surfaces are dehydrated in the medical field, where they are used more frequently than in any other sector. By deciding on particular approaches, disposable rags address problems in medical settings.
Mechanics and auto-body specialists who operate on cars for private owners may utilize wipes for the automotive industry while cleaning parts for vehicle assembly. Low-lint wipes are required so that parts and spotless surfaces are not contaminated. Additionally, T-shirt rags that can be injected with solvents are required for handling materials like oil and grease.
Manufacturing facilities demand harsh cleaning solutions that closely adhere to exact specifications. Low-lint rags ensure no particles are left behind after cleaning mechanical parts so they can't be dragged back into the machinery.
Where Should You Buy T-shirt Rags Bulk?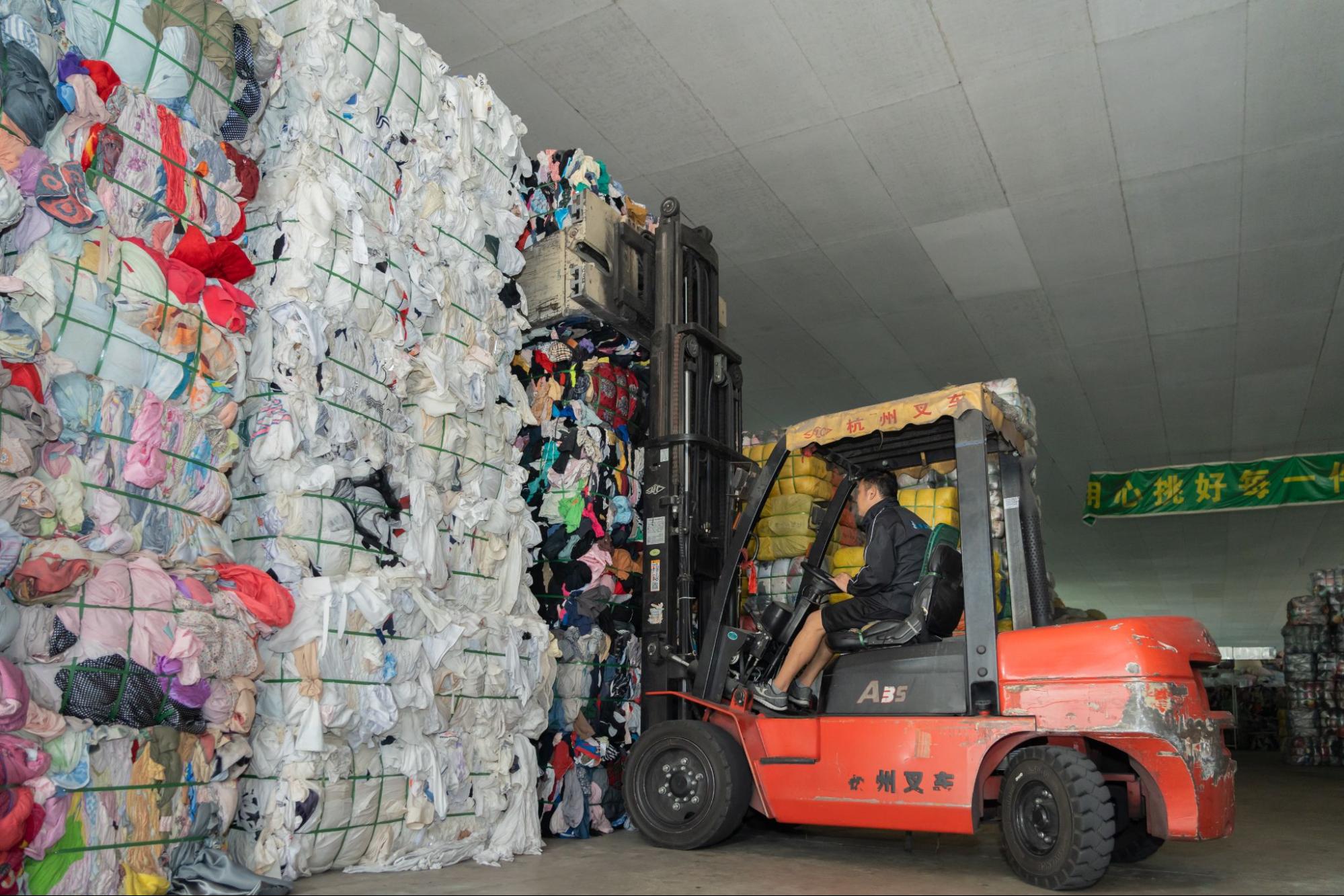 You must choose Indetexx if you need a lot of industrial T-shirt rags and wipers for various uses. This company has been around for a while, is a leader in the field, and sells second-hand clothes in bulk. Due to their superior cleaning performance, long lifespan, simple washability, usability, and low lint tendency at the most competitive prices, Indetexx T-Shirt rags provide the finest cleaning satisfaction. And you may save a tonne of money if you buy old clothing at bargain prices!
Indetexx cotton rags can be used to clean nearly anything. They are appropriate for cleaning equipment, mirrors, delicate machinery, electronics, etc. They not only clean the areas but also get rid of germs.
You can benefit from mass clean-ups if you buy these robust, multipurpose equipment from Indetexx second-hand clothes, especially if you operate in an industry that uses a lot of T-Shirt rags. Indetexx industrial rags are very sustainable and beneficial for the environment because they are reusable, unlike throwaway paper towels. Its cotton pieces are even biodegradable and more environmentally friendly. So you can set your bets on Indetexx if you're looking for a high-quality T-Shirt rags provider who sources from significant garment companies.
Things To Consider When Buying T-shirt Rags In Bulk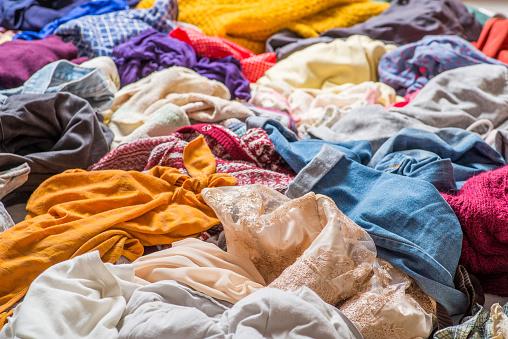 It should be simple, but in practice, there are a lot of bale clothes suppliers. After reading this section, businesses won't have to spend a lot of time or money selecting cotton T-shirt rags.
Ordering T-shirt rags in bulk, like a 50 lb box of rags, might be the best option for a large manufacturing plant because they are affordable, simple for the cleaning staff to locate, and have enough supplies to last the crew the whole workweek. The cleaning staff will work more effectively and efficiently if there is a match between the task and the rag, wiper, or towel. Proper cleaning cloths are essential for a well-kept and hygienic facility, being used for anything from removing grease and filth to removing fingerprints on windows.
High levels of absorption are necessary for wiping materials. T-shirt rags are softer and more absorbent. The clothing that was used to create recycled rags was washed numerous times. Clothing becomes more soft and absorbent after washing since sizing is removed. A repurposed cleaning cloth will wipe and absorb a pool of water more quickly than a brand-new cloth.
Examining product reviews is an easy technique to find the best good or service. A business may learn much about the rags and the suppliers they intend to purchase by consulting buying guidelines and product reviews. Some user evaluations can help businesses form a thorough and reasonable anticipation for the item. These are based on actual consumer experiences and can aid in the decision to purchase the product.
While it may seem simple, it's crucial to avoid judging something's affordability only based on its price. Instead, research prices from several retailers to determine which offers the most value for the money.
Choose Indetexx For Sourcing Wholesale T-shirt Rags
Since 2012, Indetexx, a reputable rags manufacturer, has helped and is still assisting numerous businesses to buy excellent mixed rags in bulk. They can boost your market position with their well-established supply chain system, stringent QC procedure, and attention to detail.
To help you grow your business, Indetexx delivers high-quality mixed rags at the most affordable prices. The fabrics they use come from recycling facilities or drift stores all around China. Their rags have been approved for export to numerous markets by BV and SGS. Contact Indetexx today to know more.