Every age group of hustlers is drawn to the shoe-flipping industry. Indetexx connects around their love of fashion and the chance to make money on the streets and online markets quickly. The advantages of used shoes make it understandable why they are becoming more and more popular. The old shoes are easily accessible for a low cost, reduce the amount of footwear that ends up in landfills, promote appropriateness, and conserve resources. The best strategy to utilize sneakers when you have excess shoes is to sell them for cash.
There are various options available for where to sell used sneakers to make money. One could, for instance, start an independent website, offer them to a consignment shop, sign up as a vendor on an e-commerce platform, or provide money to a charity organization. Browse through this blog to learn where to sell used sneakers and the finest tips to sell second-hand sneakers.
What Determines The Value Of Your Used Sneakers?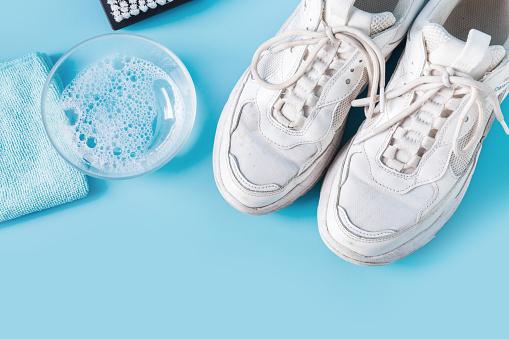 These are the factors that determine the value of your used sneakers:
The straightforward idea of supply and demand determines the used sneaker resale value. The resale price will be lower the less popular the shoe is with consumers. A reseller might profit from the strong demand by raising the resale price for a shoe with a low supply but high demand. To avoid under- or over-pricing, they should research the resale market.
Condition Of Second-hand Sneakers
The condition of second-hand sneakers is the first factor that instantly raises their resale value. Your soiled, unpleasant shoes won't sell. A bargain may be made or lost depending on how clean the shoe is. Use wipes to remove any filth from the bottom of an old toothbrush after which. Know how to clean each shoe's parts to prevent damaging them.
Limited-edition used sneakers are hard to come by. Because fewer pairs of limited-edition shoes are produced, and collectors are interested in them, their value tends to rise. The larger the volume and profit margins a sneaker reseller can achieve, the more access they have to rare, exclusive, or limited-edition goods. As a result, most individuals decide to sell used sneakers as a secondary source of income. Depending on the product and its demand, a sneaker reseller might earn twice as much as the retail price of a pair of shoes.
Where To Resell Used Sneakers?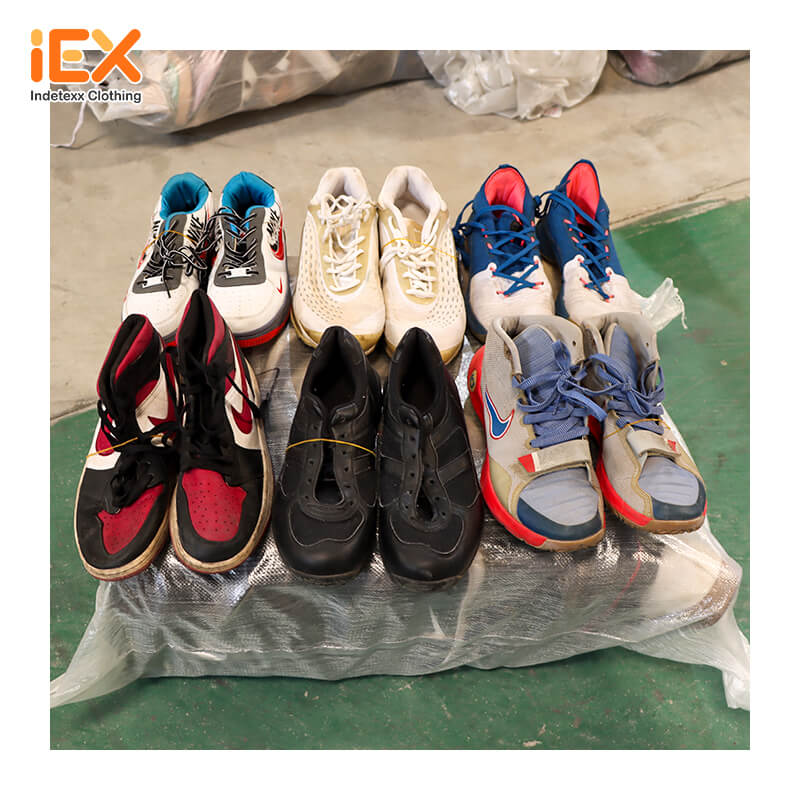 Nowadays, there are several online and offline places where can you sell used sneakers. The best local and online places to sell used shoes and other items are included in this section.
Indetexx is one of the best places to sell used sneakers. They also specialize in second-hand clothes wholesale. This business was founded in the Guangdong province of China in 2012. They have close to 400 workers tasked with sorting and organizing used shoes. On the used market, they enjoy widespread recognition both locally and abroad.
Millions of people visit the eBay website daily, making it an excellent option for online second-hand Nike shoes wholesale. Sellers who want to list old shoes on the website must pay a charge, while buyers can access it for free.
One of the largest online markets for buying and selling old sneakers locally, including shoes, is OfferUp. A seller may effortlessly upload their listing using the company's app, which is available for iPhone or Android. On the other hand, used sneakers buyers can view the listing and make an immediate purchase through the app.
Consignment stores buy gently worn apparel, shoes, and accessories and resell them to local customers. Conversely, resellers would have to wait for their sneakers to sell before being compensated at some consignment stores.
ThredUP accepts used shoes from a variety of brands for ladies and kids. Sellers should first choose one of two cost-free methods for second-hand shipping shoes. An email shipping label can be printed by sellers and attached to a box. Sellers can also order a labeled bag to be sent to them. It is crucial to remember that thredUP upholds high standards for quality. Second-hand sneakers should be spotless and unaltered, devoid of wear and tear and damage.
Poshmark is a reputable online store where you can buy and sell products, including shoes. A reseller can use the app to offer a range of goods. A reseller can buy or sell apparel, footwear, jewelry, handbags, cosmetics, and accessories via their app.
Tips For Selling Second-Hand Sneakers For Cash
One can sell used sneakers online and offline by using the information given. This section contains some of the finest selling advice for turning a second-hand sneakers business that sells both online and offline into a highly profitable one.
Attempt To Access Global Market
Selling second-hand shoes online allows sellers to access a massive international audience. If a seller sells second-hand sneakersto a consignment store, they are restricted by location and time of year. However, they may reach a global audience by selling online. Therefore, it is preferable to get in touch with a reputable shipping firm and get into a contract to make it simple to ship the order to numerous nations.
Clearly Describe The Condition
Establish a good reputation as second-hand shoe suppliers by accurately describing the worn footwear and being forthright with the information. Gaining the trust of clients will be feasible with this method. The reliable used sneakers supplier has a strict used shoes quality control system, sneakers with significant wear are not allowed to enter the factory and exported.
To ensure that they are fairly compensated for the sneakers they want to sell and that they are fair to potential purchasers, sellers should always set prices that are in line with the market. If the prices don't reflect the current market.
Measuring the sneakers can be beneficial, especially given how sizes can vary between brands. The sneaker should be measured and have its length, width, and sole height recorded. Label it with the brand name, color, size, and other necessary details.
There are rules specific to each app or website. Getting familiar with the shipping rules and having a rough idea of how much it will cost to ship the bales of used sneakers. Suppliers with long-term cooperation with shipping companies are better because they could save clients much time and costs.
Conclusion
If anyone is looking for a side hustle, selling used branded sneakers is one of the finest methods to increase income and decrease the number of sneakers in the trash is to sell used shoes online. There are various ways to sell used shoes, many of which are listed above. A sneakerhead can open a seller store on any reputable e-commerce platform or sell them straight to a used sneakers provider. This will help grow the used sneakers selling market the most. To sell bales of used sneakers or to get bale clothes and receive the lowest price, get in touch with Indetexx.