Toys are among the top-selling items for internet buyers. There is no doubt that such businesses, for example, a bales clothing company will have some competition when more companies start stepping into these industries. Your toy business might succeed online if you create a brand for a particular clientele and market the varieties of toys that they enjoy.
Whether you're doing this for charity or to create a new source of money, selling used toys online is a terrific idea. A low-cost, low-entry company that anyone can start from the convenience of their own home is having a website or participating in an existing marketplace that sells used toys.
There are a number of things that you will have to take into account before you step into this sector. The below mentioned points and strategies will further help you in making better decisions and coming on to conclusions.
Why Should One Start a Secondhand Toy Business?
Toys are timeless goods. For their children, parents would always purchase wholesale used toys. Fabric dolls are examples of toys that never go out of vogue. In the toy market, innovation is always possible. You can introduce original concepts that resonate with a specific age range.
One of the best advantages of operating a second-hand online toys store is how simple it is to gather and use client data. Owning consumer information is essential if you want to focus on your customers' preferences.
You can gather client information by selling used goods at your online store by monitoring site interactions. Customer experience and earnings will continue to increase with consistent feedback and useful insights.
Local customers are catered to by physical secondhand toys stores. But with second-hand online used toys bulk wholesale retailers, this is not the case. You can grow your clientele and potential earnings by opening up your company to people throughout the nation or the globe.
Things You Must Focus on While Starting a Used Toys Business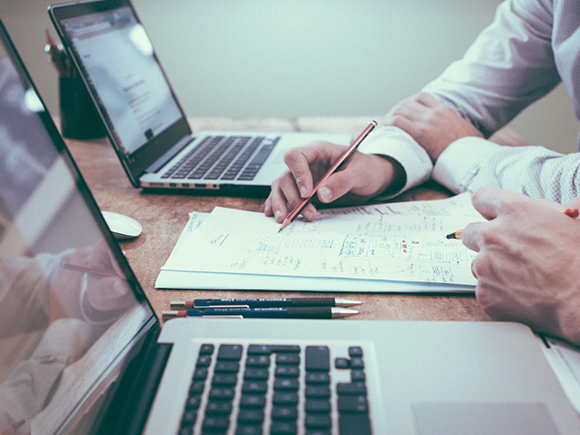 While making a business plan for selling used hard toys, many things have to be taken into account for smooth functioning and decision-making.
Understand the Basic Mechanism
In the current challenging economic environment, businesses for second-hand stores and consignment stores are rising. Demand for wholesale used toys for sale is rising across the board and second-hand toys are particularly popular as people rush to get name brands at a portion of the price, they might pay a conventional merchant.
The fundamentals of your business will be the same whether you choose to focus on a generic or niche product strategy: find high-quality products at competitive prices and draw customers by showcasing value.
Finding out how fierce the competition is in your area is crucial before opening a used toy store there. Look for and study nearby competition. You can learn more about them by visiting websites designed for this purpose and entering your city, state, and postcode to receive a list of consignment shops nearby.
Make sure you thoroughly comprehend the competitor environment and how your new firm will fit in before opening your business doors.
A considerable level of expertise is required to effectively brand a retail outlet for old toys. Since you're selling used toys, your store's name must convey both the resale of those toys and other pertinent elements of your business's aim. The fact that you'll want to confirm that no one else has trademarked your name suggestions adds to the difficulty.
You'll need to design a logo that underlines your store's distinctive features once you've decided on a name. You need to get your logo correct the first time because it will be linked to the store for a long duration, even if it means working with a reputable marketing company.
A business strategy with a plan is more than a mere formality for a new company. It is a key business statement that will direct the decisions and actions of your used toys store moving forward. When drafting a business strategy, accuracy and attention to detail are important.
Your business plan must be accurate; it cannot contain educated guesses or deliberate exaggerations. You will benefit more from your efforts if you put more attention to the specifics of your plan.
It's a smart idea to chat with someone who is currently operating a used toy store as a component of your due research before launching one. New businesses can get in touch with second hand toys wholesale companies as well. Mind you, local rivals won't even give you a second glance. They don't want to make you more competitive; it is the last thing they want to accomplish.
When they learn that you live far away and won't be snatching their local clients, the owner of a used toy business in a different location might be more than willing to provide you with some advice. In that scenario, the company owner might be delighted to speak with you about the sector.
The ability to launch a used toy business with minimal or no start-up capital investment is a benefit. All you have to do is find old clothing from friends and relatives with the understanding that you will assist them to sell it and then give them a specific sum that you mutually agree on while taking your portion.
However, on average, you would require initial capital to open a typical second-hand clothing store, and it can be difficult to raise funds to begin your firm. To obtain funding from financial institutions, you must have a viable business plan.
Your ability to get investors interested in investing in your company will increase if you have a strong business plan. The fact is that without a strong and practical business strategy, no major bank will agree to get you a loan.
If you don't have a business strategy in place before looking for startup financing, no professional investors will either. There are many avenues you can take to get capital for your startup firm.
A software program that will assist you in managing your customer base and allow you to use it to alert your clients for new consignments may also pique your attention. Financial capacity should play a significant role in your decision on whether to rent or lease a shop.
With the necessary financing, you may rent a space or buy a property to use for your used toy business. However, if you don't have much money, your only choice—instead of hiring a space—is to run your used-toy store out of your home or another handy location.
To successfully compete in the used toy market, you would need to look at several options for offering your toys at deeply discounted pricing. There is no doubt that if you run the largest used toy store in your area and you sell a variety of used clothing items, you will probably draw more clients than your rivals.
Renting a larger store or warehouse to operate a one-stop secondhand toy shop with a wide selection is one smart concept. Create a store where it will be difficult for any customer to enter without finding the ideal toy for their need. That is one of the most important competitive techniques you may use to succeed in this line of work.
This is significant because it will be challenging for you to retain clients if they find it challenging to purchase high-quality used goods from the store. This is because individuals frequently support businesses where they know they will receive good value for their money. You can also use additional marketing strategiesincluding door drops, direct mail, loyalty programs, and merchandising.
You can start looking for the ideal second hand toys wholesale companies for your toy retail store once you have properly set up your organization and comprehended wholesalers and their operating procedures. If there are any trustworthy toy retailers in your area, you should check out their selection.
This can help you determine what inventory you require and which used toys seem to be in demand. Consequently, it is easy to determine which of their stocks is the greatest seller. Additionally, if you are not a direct rival to that store, you can inquire with the owner of the company about their stock sourcing practices and request wholesale advice.
Online Selling of Used Toys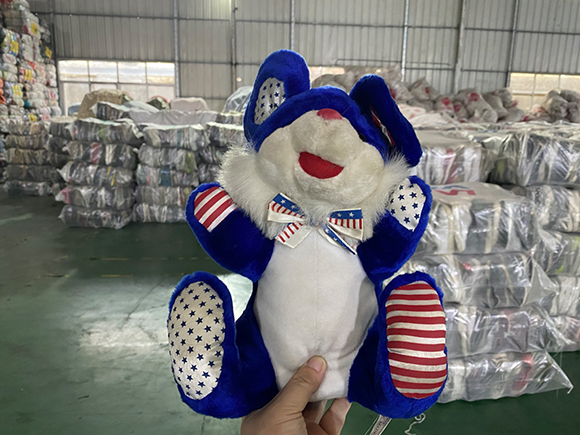 Similar to other eCommerce sites you may be familiar with, used toy sales operate similarly. Items are offered for sale by a consignor or business owner. When prospective buyers see these products, some of them end up becoming paying clients. This is a simple procedure; the complexity lies in the transition from the stage of the business establishment to the point of sale.
Whatever the size of the sector, you should concentrate on creating a company that is genuinely profitable for you. This entails finding products at reasonable costs, raising prices enough to generate a healthy profit margin, controlling your marketing expenses, and so forth.
Always keep in mind that you are essentially conducting sales. Some prospective clients might approach you in an almost ready state. Others, though, will have doubts and require a little more persuasion. If you own a general online secondhand store, you might not have the particular skills to market every one of your second-hand soft toys products.
Make sure everyone in your vicinity is aware that you are accepting the stuff they no longer need. Tell them which precise goods you will need. From their online community, many people purchase goods.
This is a fantastic method to urge people to reduce their waste and keep the reuse bandwagon rolling. Just give your clients a list of the conditions in which each thing must be to be considered. Buying top-notch products from your neighborhood is an intriguing strategy to keep a specialized website full of fantastic finds.
Even though you sell a lot of used toys, your business shouldn't operate in a subpar manner. Customers will look to you to use technology skillfully and provide a satisfying shopping experience. Think about a point-of-sale device that is somewhat portable.
Secondhand shops have active social media followings, so try to reach as many people as you can with your posts on Facebook and other similar social media. Inform clients about new products you've just received using the finest tactics recommended by each network for business promotion.
As was already mentioned, when these shops do well, they are frequently adored by the locals. So make sure to engage with the community where you work frequently and early.
Strategies for Executing Online Selling of Used Toys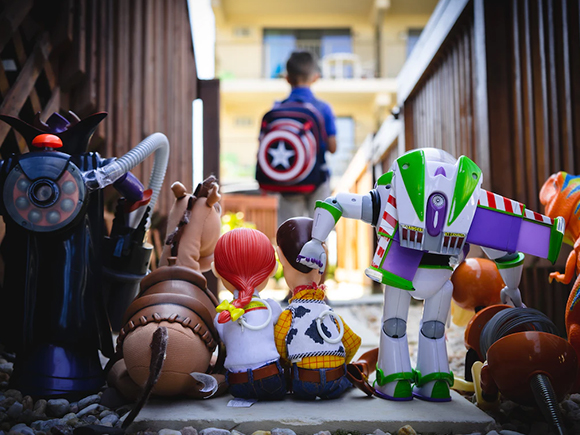 For purchases exceeding a predetermined threshold, you ought to provide free shipping. Customers can still purchase the used item for a bargain, but they are more inclined to do so because there is an additional incentive to buy more. This increases your sales while maintaining the same level of inventory expenditures while selling the same products.
You should establish a direct channel of connection with your initial audience, those who are aware of you, whether it be through email correspondence, content marketing, or social media. Direct and open communication with them is possible
Businesses must devise strategies to help their second audience learn about their offerings that satisfy their wants. This can include search engine marketing, content development, and search engine optimization (SEO).
Take advantage of every opportunity to boost engagement levels for your online business. Giving a little additional attention to your social media platforms and making sure they are filled with lively photographs and videos that grab viewers' attention is one of the best strategies to adopt.
Pay attention to the text on the page. Brand names and descriptions, images, any journals you may have, and other information you may have are all examples of on-page content. Make sure the content responds to your customer's questions and uses language they can easily understand when looking for pertinent products.
Furthermore, meta tags are crucial. The title tags, which serve as headlines for a search engine, help it determine the topic of each page. Each page on your website needs its unique title tag. Each page's meta descriptions are succinct summaries.
Since you know social media is quite popular these days, it's an excellent arena to step into and to concentrate on effective advertising. Consider social media marketing in the same way. You should concentrate your efforts on Instagram if the audience devotes a lot of time there but not on Twitter.
Ads may contain still visuals and moving graphics, but they should begin simply. A photo advertisement is a great way to introduce potential customers to your products. Try using straightforward, captivating images of your item in use, and then tweak your strategies based on how it does in the first few months.
Influencers in your sector or those who are anyway connected to it can receive a free sample of your toys as a way of saying thanks for their work. Hopefully, one of their websites or platforms will make mention of you.
When you engage in affiliate marketing, you provide third parties the opportunity to market your products and increase traffic to your website. In return, you give them a share of any revenue generated as a consequence of their efforts. By offering a special URL or promo code, you can track their marketing campaigns.
Popular Trends in the Toys Sector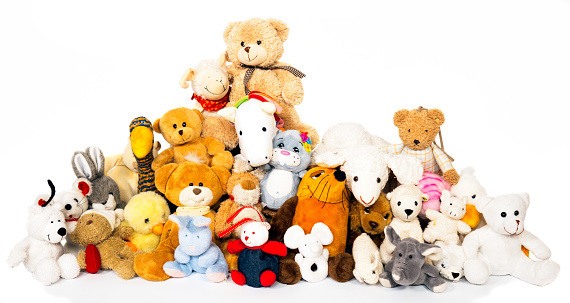 Consumers are becoming more aware of the commodities they use and the raw resources that go into their creation, which is a trend you should be aware of. This also applies to the second-hand soft toy market. Toxin-free used toys are getting more and more popular among consumers.
Used toys that desire to be purchased are in good shape and may be resold for more than you spent for them and are strong candidates for resale.Video consoles and games, second hand soft toys, scooters or bicycles, Jigsaw puzzles, rare or vintage things, and any toy that is in high demand are some examples of used toys that you might be able to sell for profit.
Consumers nowadays are more motivated by their experiences than ever before after a pandemic. Even if today's youth are becoming digital natives, many parents are concerned with the memories that youth are creating in the physical world.
Be on the lookout for non-display second-hand toys that let youngsters personalize their playtime, interactive toys that bring virtual worlds to life, and family-friendly second-hand toys that enlarge and reinvent traditional games. This fashion also promotes skill development and hands-on play.
In the coming years, there will be an increase in second-hand toys that let children of the next generation use their imaginations and personalize their play experiences. The sesecond-hand toys enable children to develop and create their content. While this fad focuses on developing new material and skills.
In addition to using more environmentally friendly materials, second-hand toys will increasingly stress educating children on how to become better global citizens. Goods that are connected with consumers across all industries on themes ranging from sustainability and the preservation of endangered species to social justice concerns are preferred.
As we collaborate to build a better, healthier future, second-hand toys have developed into useful tools for engaging kids in critical issues. This tendency is continuing to climb swiftly.
Adults are also seen generating wish lists for second -hand toys and it is witnessed that both children and adults like playing. Board games and collectors editions items are among the most popular categories for parents who said they bought toys for themselves. New toys may be more expensive, while second-hand toys can just meet the needs of current play, and the cost is not high.
Conclusion
Before starting your own used toys business, there are many things to think about, from understanding industry trends to developing a recruitment strategy for your physical or online store and selecting its legal structure.
Continue your investigation and keep looking for high-quality used toys. It will take time for your second-hand toys store to get established in the market, just like it does for every other firm. But if you offer quality goods and services, you'll be well on your way to starting a prosperous company.
It's important to decide what kind of secondhand business you want to launch. This choice may be influenced by several elements, such as the availability of the item, the location of the store, and your general product knowledge. But choose a reliable used toys exporter could help you solve these problems.
One pit stop for buying bulk wholesale second-hand toys andused clothing factory – Indetexx. Indetexx provides a huge selection of used toys in bulk, including plush toys, dolls, kid's toys, and more. The used toys wholesale are of the highest quality and are brought in from top-tier cities.
We can also help to strengthen brands and businesses as we provide comprehensive customization services for wholesale used toys, including logos, packaging, etc. You can also consider partnering with us. For more information, you can visit our website.