One of the popular ways to earn money is to sell used items such as clothes, toys, etc. The demand for toys will never recede. At a CAGR of 7.30% over the forecast period of 2021–2028, the worldwide toys market is anticipated to increase from $141.08 billion in 2021 to $230.64 billion by 2028. However, before you opt for any business, you must do market research on your target audience before opening your store. To do this, one must be aware of their purchasing preferences and needs.
Once you know this, making things that attract them becomes more straightforward. Before you start selling used toys, setting up your store correctly is crucial. This involves creating a shop name, designing a logo, deciding on a domain name, and doing business with a reliable second-hand clothes exporter – Indetexx. Additionally, you must choose a pricing and marketing strategy and develop product listings that will draw customers.
The Trend Of Second-Hand Toys Trade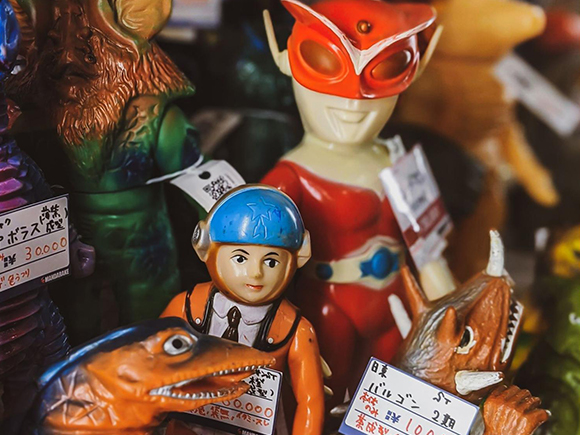 A Rise In The Demand For Vintage Toys
The toy industry is making investments now and into the future in the comfort that parents receive from nostalgic toys. Experts in the global toy industry believe sales of these vintage toys could partially offset the losses incurred due to children starting to play computer games.
The release of several vital movies was delayed due to the pandemic. However, they are back so that you can watch movies on a big screen. The used toys market heavily relies on movies and television shows. According to early 2021 statistics, sales of toys featuring fictional characters from movies increased by 19% from the previous year. These tendencies are also seen in TV programs. Barbie Dreamhouse toys sales skyrocketed after Netflix aired the film "Barbie Dreamhouse Adventures."
Environment Conscious
Consumers are getting more environmentally conscious. Although most toys are made of plastic, very few can be recycled; therefore, buying used toys is a fantastic method to recycle. Because of this, second-hand toys wholesale are becoming more and more in demand. Most toys are constructed using a mix of cotton, metals, plastics, and other materials. By 2023, the toy industry alone is predicted to generate more than 1 million tons of plastic garbage yearly, according to experts.
How To Sell Used Toys Online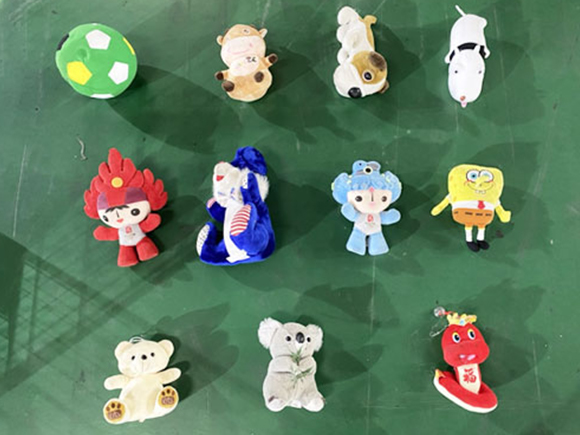 Purchasing and selling through the internet is referred to as e-commerce. Transactions that only partially take place online are also included in this concept. A website may help educate customers about a good or deal they may buy offline. Similarly, a producer or wholesaler of goods may depend on retailers or distributors in other nations to market their used toys through e-commerce channels to consumers.
Since almost all goods and services are now available online, e-commerce is a necessary strategy for enterprises. Be it large or small. A solid online presence can reduce costs while boosting efficiency and production. In fact, your opponents already using an online business platform for their commercial activities could pose severe challenges to you if you are not online.
Register as a used toys seller/exporter on the e-commerce platform
Alibaba
Who it's best for: This B2B platform works well for those seeking to acquire used toys in huge quantities.
GREAT FOR: Dealing with wholesale products
Based in: Hangzhou, Zhejiang, China
Payout: Payments can be made with debit and credit cards from Visa, American Express, MasterCard, and other issuers through Alibaba Secure Payment.
Commission: There is a 7% commission rate for all publishers who sign up for their program.
Shopify
Who it's best for: Shopify is a terrific B2B choice for companies selling new or used goods online and in person.
GREAT FOR: creating a personalized online store and selling goods
Based in: Ottawa, Ontario, Canada
Payout: Shopify Payments, Paypal, Amazon Pay, or Square. If you choose not to use Shopify Payments, it will add an extra cost for each sale you make.
Commission:
eBay
Who it's best for: sellers dealing in used clothing and antique products, B2C, C2C
GREAT FOR: putting vintage products for auction
Based in: San Jose, California
Payout: Customers have various payment options, including checking accounts and debit cards from Visa or Mastercard. The Payments page in Seller Hub or the Payments section of My eBay allows sellers to keep track of their payouts.
Commission: For most categories, the final commission fee is 12.9% of the purchase price or less, plus $0.30 for each order.
Amazon
Who it's best for: small scale, large scale, B2C.
GREAT FOR: selling any products.
Based in: Seattle, Washington, and Arlington, Virginia, U.S.
Payout: Once you've successfully received the payment, funds are deposited into your Amazon Pay account and are automatically transferred to your bank account.
Commission: Depending on the type of goods, different affiliate commissions are offered by Amazon. For example, the site offers a high commission of up to 9% for categories such as furniture and kitchen appliances. For products in gold and silver, it gives a commission of 0.2 percent.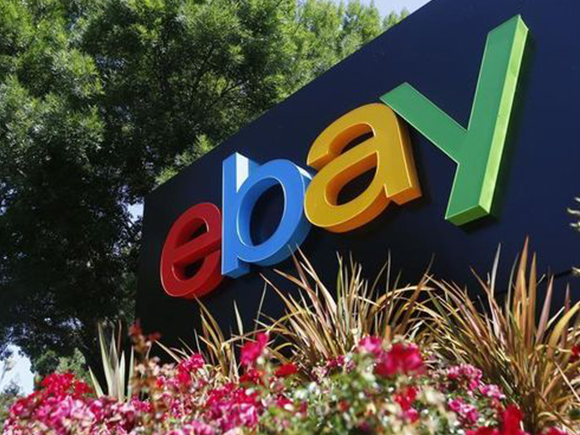 Steps To Make A Business-Oriented Website To Sell Second-Hand Toys
Running a used toys company today, even with a physical location, is only possible with a website. Consumers use the internet for various purposes, including researching products and finding out where businesses are located and their hours of operation.
Software for creating websites has advanced to become user-friendly. You may need to learn how to code to create an appealing and valuable website to sell your second-hand toys. You only need to adhere to a few fundamental guidelines and suggestions, regardless of the tool you choose, to make the website have a professional appearance.
Below are some steps to make a business-oriented used toys website
Have a business plan: You must draft a business plan that addresses your financial situation, business concept, and marketing approach. Everything you do moving forward will be based on this framework. Having short-term and long-term goals is crucial so you can work toward them each day. You must use innovative tactics based on cutting-edge technologies to remain competitive. Internet-based supply chain management is the key to acquiring a competitive edge and preserving market share.
Find your niche: The most crucial choice you must make when opening an internet store for secondhand goods is which market segment your company should target. Your business can cater to various markets, such as second-hand hard or soft toys alone, or you can include additional second-hand goods like clothing for particular seasons.
Select domain name: One of the critical components of any website is its domain name. It is the URL that you will advertise and share with your present and new clients. Consequently, you want it to be evocative, distinctive, and simple to recall.
Pick your web host: Every website requires a web server or a host where all website data is kept and accessible to everyone
Create Pages: A great website is not only about the homepage. You should make several pages for various parts of your used toys business, including a thorough list of your goods and services, a blog area, etc. One of the most crucial elements of a website is the contact, which serves as your consumers' primary point of contact. so, you must add all necessary details such as your company's phone number, address, email address, etc.
Market: Along with implementing an effective SEO strategy throughout your site, publishing your website to popular search engines will aid in directing potential customers to your used toys page. The best approach to expand your audience and keep customers informed about what's happening with your business is through social media. Post updates to your website on social media channels, but mix that up with sincere, non-promotional interaction.
It's a good idea to sell used toys and used clothes online, and it is a great way to create a reliable source of money. Anyone can start a low-cost business from the leisure of their home by creating a website or joining an existing marketplace that sells used toys. The online fashion sector has expanded dramatically, driven by factors such as the technological revolution, accessible payment gateways, better logistical systems, and changing online shoppers.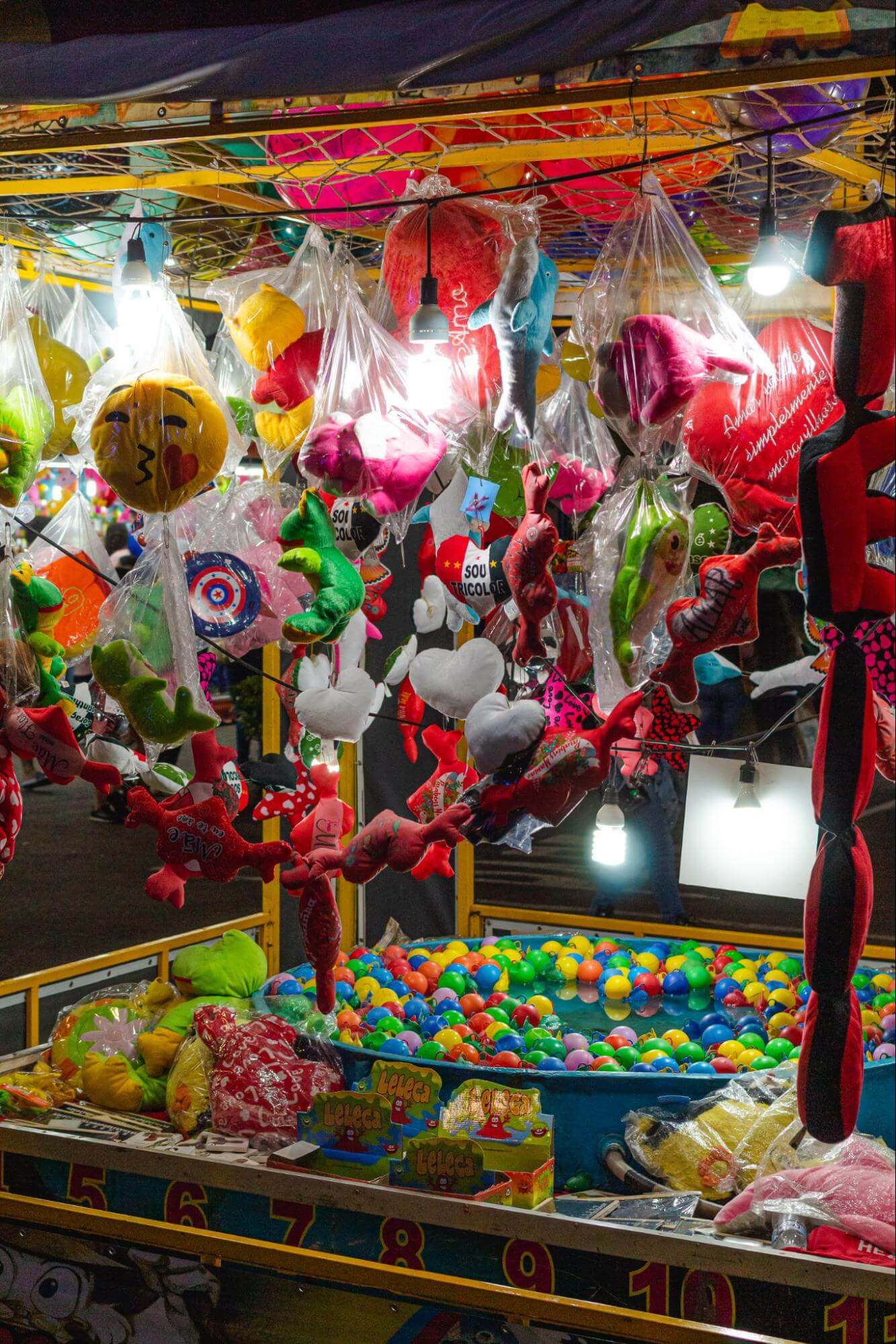 How To Sell Used Toys Offline?
There are different ways of selling used toys offline.
You can get the used toys from a second-hand clothes exporter, get in touch with the second-hand shops, find out more about their procedures, fees, and the specific items they now require, and then sell to them.
You can also sell second-hand toys to a consignment shop. They will decide which of your items to put up for sale, and if they do, the shop will pay you your cut of the proceeds. In general, shops will charge you a fee of 25% to 60%.
You can also open up your brick-and-mortar used toys shop. Startup expenditures for physical establishments are often higher than those for online stores. Getting a company loan or finding startup money from partners or investors is often necessary to open an actual storefront. To accomplish that, you need a business plan, decide on the correct location, and a reliable second hand toy wholesale supplier with strict supply chain quality.
Tips For Selling Used Toys Online
Start Early
If filling your shopping basket with the most sought-after used toys and then selling them for a profit appeals to you, it's best to get planning as soon as possible. Toys in high demand can disappear rapidly. This is particularly true when merchants struggle to keep products in stock online and in physical shops due to an ongoing supply chain and a lack of labor. You can schedule when you will need to place your order for those things to ensure they arrive in time for you to resell them throughout the holidays.
Look Out What Is Popular
Finding popular things you can sell is your primary goal while making purchases. Although there are many different brands and types of secondhand toys available, when selling them, your primary concern should be maximizing your profit margin. You can adjust your finalized shopping list using several techniques; before placing your order, you can review the top-selling items from the previous year.
Carefully Choose The Online Platform
It is crucial to pick your online selling platform wisely while selling online. Where you wish to market them must be carefully considered. Online sales can sometimes be simple and convenient. Some of the most excellent options are online toy resale sites like eBay, Amazon, Craigslist, and Facebook Marketplace.
Images Are Crucial
Images are everywhere in the world. The standard is high; therefore, you must ensure your images are clear if you want to sell that used leather jacket. Consider what you would look for when purchasing second-hand toys or clothes. Take photos with a neutral background, various angles, and decent lighting. The finest lighting comes from natural sources, preferably near a window.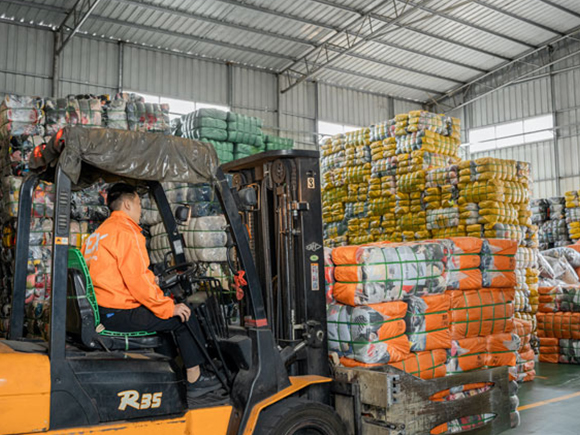 Tips For Selling Used Toys To Secondhand Stores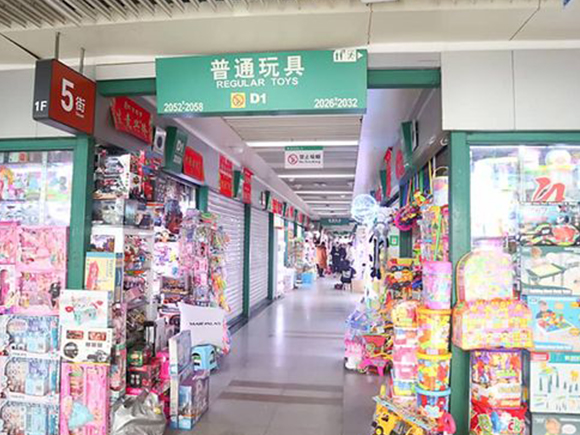 Are you trying to sell your toys to second-hand stores? The below tips will help you:
If you are selling a used item, ensure that it follows strict quality control and has its original packaging. When selling a used toy, used bags, etc., make sure that it is in its original box, or don't peel off the tag before bringing in clothing you sell to a secondhand store. Items with tags cost more at the retail level. Due to overstocking, the store may occasionally refuse to accept a particular item.
Second-hand shops constantly base their purchases on what they already have on their racks and what their consumers want. They might wait if they have too many of a given item or if it simply needs to move that quickly in their store. However, they constantly encourage sellers to return because their inventory requirements fluctuate weekly and perhaps daily.
Is Selling Second-Hand Toys Online Profitable?
It can be worthwhile to sell your clothing online, toys, bags, and used shoes, but you shouldn't anticipate that every item will be successful. The best results will come from selling a product in high demand and distinctive shape.
Online sales have a ton of potential and are expanding. Online retailing enables businesses to:
Discover new clients in international markets
Run a 24/7 business
Create brand exposure and enter new markets affordably.
Watch real-time sales to learn what buyers are looking for
Be aware that the amount of money you'll make per item might vary greatly depending on the item, with some merely earning a few dollars and expensive designer goods earning hundreds or even thousands. Even so, it's important to remember that finding a new home for your used items is valuable, even if you make a modest profit rather than contributing to the tons of textile waste disposed of in landfills yearly.
Where To Sell Second-Hand Toys Online
There are a few steps you must take when trying to sell second-hand toys, women's used clothing, men's used clothing, etc. You should look at potential locations for selling used toys and analyze the market for them.
E-commerce Retail platforms for selling used toys
Shopify
For selling second-hand toy, Shopify is a good option. Its capabilities are ideal for putting up an online store and selling used soft and hard toys. Thanks to the templates' simple usability and customization options, you may give your store a distinctive design. Before opening a store, there are a few things you should know. To begin with, Shopify's costs can be substantial, so ensure that you include them in your pricing.
Second, the Shopify platform can be complicated to use, so be ready to invest some effort in getting the hang of it. Additionally, Shopify has excellent capabilities for handling orders and maintaining inventories. It offers two different subscription packages: the $9/month Basic plan and the $19/month Plus plan.
eBay
Whatever you sell, be it use的toys, used jeans, used maternity clothing, vintage items, electronics, etc., eBay is the answer to all your selling problems. eBay can be the best option for you if you know the value of your second-hand toys. Remember that the listing procedure can take a little time.
Facebook Marketplace
One of the simplest sites to sell on is a Facebook marketplace; all you have to do is put whatever you wish to sell along with a few pictures, and then you have to wait for the offers to come rolling in. The Facebook marketplace specifies the selling prices and the price you like to ask for the second-hand and used toys you are selling.
Etsy
Selling your used toys and items on Etsy, the well-known online store specializing in handmade and antique things, is a terrific idea. Along with bags, used leather bags, used wallets, and handbags, you can sell apparel for men, women, and children used clothing.
To make selling a breeze, you may take care of orders, communicate with customers, and purchase/print cheap postage. A one-time listing cost of $0.20 applies to each item you list. After you sell the listed used plush toys, you will have to pay a fee of 3% + USD 0.25 to the website and a tiny commission.
Procurement and wholesale e-commerce platform
Alibaba
Alibaba is one of the biggest B2B online marketplaces, bringing together buyers and sellers worldwide with wholesalers. Users may either register to become suppliers or purchase goods to use or resell.
Dunhuang.com or DHgate
It is a B2B marketplace for small-value transactions that enables importers worldwide to purchase modest amounts of second-hand toys at discounted rates. More than one million foreign retailers are using the marketplace to sell over 33 million different items and have 10 million buyers globally. Suppliers can sign up without charge. Additionally, DHgate merchandise sales are supported by Shopify as well.
Amazon Business
Amazon provides a platform for retailers and wholesalers to do business-to-business transactions online. You can register for a free Amazon account and use the opportunity to contact many vendors to determine what you require at a reasonable price. You get the option of several user accounts and payment methods. However, you will be charged roughly $39.99 per month.
TradeKey
The B2B website TradeKey is very well-liked and helpful all across the world. It is dedicated to gathering and analyzing data on international buyers. The TradeKey website is specifically for small and medium-sized firms and is export-focused. It has partnered with numerous strong group institutions throughout the world.
Sell Used Hand Toys In Stores
By bringing your used toys to a local pawn shop, you may immediately sell them for cash. However, the majority of pawn shops won't accept most toys. They can choose toys those in perfect condition. This can be the most excellent location to sell huge, bulky, or a wide selection of used toys. However, if you put in less labor in consignment stores, thus they typically pay less. Toys kept up nicely are frequently welcomed, as are infant supplies, bicycles, carriages, and the trend toys of the day.
How We Select the Best Places to Sell Used Toys Online
When selling used toys online, we ensure that you get the best products and services. Along with handling your wholesale needs for used apparel, toys, and bales of clothes, Indetexx also provides some other services. For example, we help you stand out in your target market by providing customized services. Experts in secondhand apparel offer answers to your market's needs. So, if you are looking for a second-hand toys wholesale exporter, contact us for quality services.